Alumni in Print – Where Are They Now? – Heather Ashe Malone
Alumni in Print – Where Are They Now?
The Print and Graphics Scholarship Foundation is publishing profiles featuring some of their more than 6000 former scholarship recipients. This series gives you an up close and personal insight into the thoughts and motivations of the former students who are a part of our industry today.  As our current employees reach retirement and leave, replacing them becomes an increasingly important factor for many companies. Here is one story…
A Profile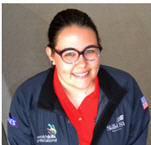 Heather Ashe Malone graduated from Clemson University with a Bachelor of Science in Graphic Communications in 2015. While in school she was a member of Gamma Epsilon Tau (the Graphic Communications Honor Fraternity), had research published in the 2015 Clemson University TAGA Journal and was Webmaster and Member of the Clemson chapter of Mortar Board National College Senior Honor Society.
How did you first get interested in the graphic arts, or decide to focus on graphic communications in school?
After my freshman year of high school, I asked my guidance counselor if there was anything similar to art that I could take that would give me career options. She steered me in the direction of the Graphic Communications class at Chester County Career Center. I took classes in the graphic communications and interactive media curricula, and then attended Clemson for the same.
How do you think going through your education process prepared you for the workforce?
As a graphic communications student at the Career Center, I was involved in SkillsUSA, which, in addition to allowing me to hone my lithographic printing skills, taught me how to write a resume, how to interview for a position, professionalism, public speaking, and many other skills. In college at Clemson, the graphic communications curriculum requires two, full semester-long internships in the industry, which gave me the experience and expertise I needed to gain employment post-graduation.
In the Workforce Today
What company are you working for now and what types of products and services do they provide to their customers?
I work for Indexx, Inc. in Greenville, SC as a Heidelberg CD102-6 Feeder Operator. I just started the position about four months ago. I really enjoy my work. Our press can print up to 6 colors with in-line aqueous coating, sheets up to 28x40", in weights from 50# text to 36 point board stock. It can also score and die-cut in-line. We run a lot of different media and advertisements for many different consumers.
What do you think employers are looking for in today's workforce and the current industry environment?
I like to refer to the Clemson University graphic communications department mission statement for this one. It states "To develop practical, problem-solving people for the printing, packaging, imaging, publishing, and allied industries." I think that really hits the nail on the head. The industry really needs practical, problem-solving people. In addition, we need skilled tradesmen. We need high school and college students that are interested in not only sales, graphic design, and photography, but also the technical aspects of running and maintaining printing presses.
Is there anything that you have found to be particularly different from what you initially expected, now that you've progressed through your work career for a period of time?
The only thing that's really different for me is the size of the press. This is by far the largest machine I've ever worked on. I'm really enjoying the experience, though. I'm learning a great deal about in-line processes like aqueous coating, die-cutting, and scoring as well.
Have you changed your plans or ideas about what area or type of job you might like to have since you first considered the graphic communications field and began studying for a career in it?
It might be strange, but since I first touched a duplicator at 15 years old, I've wanted to be a printing press operator. I love it. The hours are long, the paper is heavy, the work can be grueling, and the deadlines can be tight, but I still love it. Right now, I'm a feeder operator, but I'm hoping to work my way up to being a full press operator. I still have a lot to learn about this machine, but I'm really enjoying every minute of it.
What do you see yourself doing a few years from now?
I'd like to work as a press operator until such point as a management position became available, but I'd really like several years of hands-on experience first. I feel that to really understand the products being sent to customers, you must first experience how they are produced, in order to be able to address problems and come up with viable solutions.
Was being a recipient of a PGSF scholarship important, or did it have an impact on your future or ability to succeed in the industry?
I could not have been able to afford to attend the university if it had not been for PGSF and similar scholarships. These scholarships are the only reason that I have my degree with as little debt as I now have. I am extremely grateful for all of the support from PGSF, for myself as well as other upcoming printing professionals.
Avenues for Today's Youth
Anything else that you would like to add?
I do want to say that SkillsUSA was the organization that gave me the skills and credentials to qualify for acceptance into Clemson as well as scholarships from PGSF and other related organizations. SkillsUSA is a national vocational and technical organization that allows students to learn both vocational and professional skills, and compete in those same skills. From carpentry, to brick masonry, to graphic communications, screen printing, photography, advertising design, and cosmetology, SkillsUSA has a place for these students to show their skills. Personally, I was involved in both high school and college, where I competed in graphic communications. The events included graphic design, pre-press, bindery (folding and cutting), running a 2-color Heidelberg Quickmaster, turning in a resume and going through a mock job interview, and solving several simulated press errors in the Sheetfed Offset Training Simulator (SHOTS).
I ended up with three state medals and two national medals in graphic communications, and was sent to the WorldSkills Championships in 2013 in Leipzig, Germany as a member of the SkillsUSA World Team. There were over 52 different countries represented in this international competition, in 50+ areas of expertise. I had the most incredible time with the organization. I learned so much in my apprenticeships and training leading up to the international competition that was really invaluable to me in gaining a position working on presses. The contacts I made through my coaches, judges, and mentors have been so beneficial. I would encourage any student currently in high school or college to consider SkillsUSA as a way to hone their craft. http://www.skillsusa.org for more info, also http://www.worldskills.org.
If you'd like more info on my participation in the events (as there really isn't enough space here to fully cover it), please see the following links from Printing Impressions:
http://www.piworld.com/article/us-student-compete-international-worldskills-competition-print-media-technology/
http://www.piworld.com/article/items-interest-printing-industry/
http://www.piworld.com/article/clemsons-heather-ashe-gears-up-international-worldskills-competition/
And here's an article about my continued involvement in WorldSkills:
http://hnashe.wixsite.com/ravegraphix/single-post/2016/10/10/WorldSkills-Champions-Forum-2016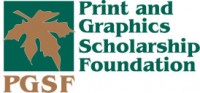 PGSF works to inform young people about the opportunities that are available in the graphic arts industry and then support them during their educational phase. To learn more about PGSF, or how you can support its work, visit www.pgsf.org or contact John Berthelsen at [email protected].  PGSF is a 501(c)3 non-profit organization and contributions are tax-deductible to the extent allowed by law.