Alumni in Print – Where Are They Now? - Rich Hartz
The Print and Graphics Scholarship Foundation is publishing profiles featuring some of their more than 6000 former scholarship recipients. This series gives you an up close and personal insight into the thoughts and motivations of the former students who are a part of our industry today. As our current employees reach retirement and leave, replacing them becomes an increasingly important factor for many companies. Here is one story…
A Profile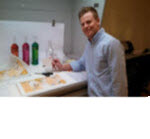 Rich Hartz graduated from the California University of Pennsylvania in 2010 with a Bachelor of Applied Science (BASc) in Graphic Communications and Multimedia.
How did you first get interested in the graphic arts, or decide to focus on graphic communications in school?
My Father worked as a Sales Representative for a packaging graphics company, selling flexographic printing plates and cutting dies for the corrugated box industry.  Occasionally I would accompany my Father to work on the weekends to pick up or drop off orders. I was fascinated with the equipment and technology on those trips. My favorite room to visit was the dark room, which was still a necessary part of the process, and this opened the door for me to become interested in printing and graphic arts. As I got older I noticed my father admiring his work when he would see a project he was involved with outside of work.  He would always point out the markings that indicated that his company produced the printing plates. Although most of the finished boxes had simple graphics, it was inspiring to see his sense of pride and accomplishment.  At the time, I didn't think twice about it. However, now I find myself doing the same exact thing. I am filled with pride when I see items displayed in public that I have had the pleasure of working on over the past few years. My fiancé can attest that I always get distracted in a liquor store, looking at all of the popular product labels and packaging that I had worked on while at SGK, a Matthews International Company, in Pittsburgh, PA.  I attribute my focus on graphic arts and printing to my Father, after witnessing his commitment and pride to his work.
Did you take any courses in high school that were related to graphic communications, or that prepared you for your planned career?
I took a class that covered the Adobe suite, which helped in my college studies.
How do you think going through your education process prepared you for the workforce?
After obtaining my degree in Graphic Communications and Multimedia, I had a complete understanding of the concepts and terminology required to work in the printing industry. I could jump right into a production scenario and speak intelligently with veteran team members to solve problems. I did not require as much on the job training, and this was a huge advantage immediately out of the gate.
In the Workforce Today
What company are you working for now and what types of products and services do they provide to their customers?
Currently, I work for Minuteman Press International Inc. as a Regional Management and Marketing Support Representative out of our Philadelphia office. As a corporate representative, I support over 35 Minuteman Press franchise locations, ranging from central Pennsylvania, southern New Jersey and all of Delaware, to help build and promote their businesses. Working as a Support Representative is very rewarding. I have had the opportunity to support long-standing, existing locations as well as brand new locations. 
My duties include helping franchise owners build and grow their business, hiring of employees, marketing/sales training, direction on pricing/estimating, technical support, and supporting business management and development. Providing support in all aspects of running a successful print shop has a been a wonderful experience. Minuteman Press is the largest, and top rated, digital print, marketing and design franchise. It has approximately one thousand locations worldwide. We offer a variety of products and services, including traditional printing, design, signage, apparel, promotional products, mailing and much more. Anything you can put a name, image or logo on, we can produce. As a complete marketing service provider, we are not limited to the products and services we offer. This has allowed me to work with a variety of printing processes and technologies, as opposed to being limited to one printing process.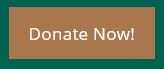 What job did you first have with the company when you started, what position do you have now, and/or what else have you done since joining the company?
I began working with Minuteman Press in April 2016. Previously I worked with SGK, a Matthews International Company, where I started as a Color Proofing Associate. I created high quality, color accurate proofs for large companies such as Colgate, Diageo, Nestle, Just Born, Henkel and Unilever. In this position, I learned the importance of quality and color control, with the use of spectrophotometry. I was promoted to Color Associate, where I managed Diageo's elaborate spot color program.
I created, organized and documented color standards, working with the various printer's ink labs to ensure color consistency on a variety of packaging items including, labels, shrink wraps, corrugated boxes, displays, 6 pack carriers, aluminum cans, bottle caps/closures and much more. I also attended pre-engineering meetings with our graphics team, printing facilities, and our client's brand managers. In this position, I could see all the technical aspects that go into producing the packaging items with brand consistency on a large scale. I was again promoted to a field representative role, where I traveled to different print facilities across the country, verifying the quality and consistency of the print runs for the various packaging items. I had the opportunity to work on the press room floor with offset, gravure, digital, dry offset, narrow web flexo and large format corrugated flexo printers, solving issues in real time to produce the best and most consistent prints for the brand owner.
What do you think employers are looking for in today's workforce and the current industry environment?
When I assist Minuteman Press franchise owners in the hiring of their employees, I look for two things. First I look for a strong background and ability to perform the job. Most of this can be found in an applicant's resume. The second aspect is a little harder to find.  Through the interview process I try to discover whether the person has a passion for the work they do, and if they are an all-around hard worker. It sounds cliché, but this attitude and drive goes a long way in being a vital part of the team. I saw an article a few months ago titled "Ten things that require zero talent", in which it listed the following ten points; "Being on time, work ethic, effort, body language, energy, attitude, passion, being coachable, doing extra and being prepared". This resonated with me because these were very simple things that anyone, in any industry can do to be more effective in the workplace. I personally look at this list every now and then to make sure I am doing my best as well.
Is there anything that you have found to be particularly different from what you initially expected, now that you've progressed through your work career for a period of time?
There is always something new to learn in our industry. Technology changes rapidly, creating more efficient ways to accomplish tasks. This generates new opportunities and avenues for learning. If you don't evolve with the times, you could be left behind. Don't be afraid to embrace change.
Have you changed your plans or ideas about what area or type of job you might like to have since you first considered the graphic communications field and began studying for a career in it?
Like most people, I initially did not know exactly what I wanted to do in the industry. I enjoyed the technical aspects of printing, but I also enjoyed working with people.  Supporting Minuteman Press print locations in everything it takes to run their business, and also being involved with a wide range of printing processes, has allowed me to not be limited to one area or aspect of the industry, which is very rewarding. Most of my time is spent working with and meeting with new people every day. The other half is providing technical support. This enables me to have the best of both worlds. 
What do you see yourself doing a few years from now?
The goal that I have had from the beginning is to always be challenged in the workplace, to enjoy what I do each day and to feel that I am a valued and integral part of an operation.
Was being a recipient of a PGSF scholarship important, or did it have an impact on your future or ability to succeed in the industry?
I am very grateful for the PGSF scholarship. It allowed me to pursue a very specific degree at the school of my choice. Without this education, I would not have the career I have today. I believe it helped me a great deal in the beginning, when I was new to the industry. It opened doors for me that have led to a very fulfilling profession.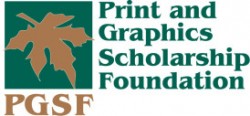 PGSF works to inform young people about the opportunities that are available in the graphic arts industry and then support them during their educational phase. To learn more about PGSF, or how you can support its work, visit www.pgsf.org or contact John Berthelsen at [email protected]. PGSF is a 501(c)3 non-profit organization and contributions are tax-deductible to the extent allowed by law.