PRINT 19 To Be or Not To Be – That is the Question after PRINT 18
PRINT 18 is the first conference since Graph Expo was re-branded by the newly formed Association for Print Technologies (APTech).
PRINT 18 was shorter and smaller than the previous Graph Expo conferences at McCormick Center.
First Impressions

Walking into McCormick Place, the large banners that used to fill the lobby were noticeably missing. Past conferences had large hanging signage and column wraps promoting visits to specific exhibitors both. But, this year there were almost none.
Most of the major exhibitors' booths were smaller with fewer pieces of equipment on display. And some of the past key exhibitors like EFI, Heidelberg and manroland were not even there. Instead of the large exhibitor booths crowding the entrance this year the closest to the entrance were smaller booths and mainly finishing companies. It seemed like with the big exhibitors being further back, the small vendors had a better chance of attracting traffic.
The Good
Monday's visitor traffic was good, but Sunday and Tuesday had much lighter turnout.
Some exhibitors like Konica Minolta took advantage of the fact that many of their competitors minimized the amount of print hardware they were exhibiting. Konica Minolta's booth was packed Monday and had good traffic on Sunday and Tuesday. Konica Minolta demonstrated a number of large print, embellishment, label and packaging solutions. They also previewed their WEBjet, powered by Memjet printhead technology, a result of their new partnership with Super Web.
Print Solutions
With less equipment, there was a greater focus on software and solution demonstrations.
Ricoh's Clickable Paper and pop-up store were well received based and help drive traffic to their booth.
HP emphasized adding value to print with software as exemplified by HP SmartStream Collage. XMPie, a Xerox company, was demonstrating a variety of updated software solutions and features which were recognized by three RED HOT Technology awards.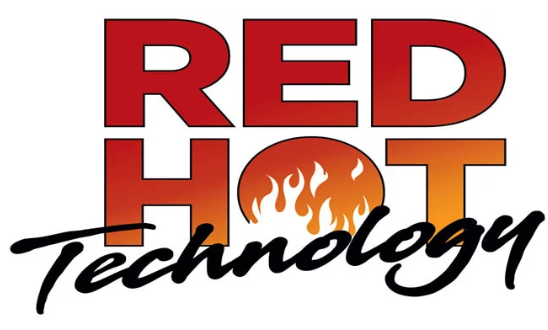 Attendee Benefits
With the physical space of the show being smaller, it was much easier for attendees to find the exhibitors they intended to evaluate.
Print professionals seeking a solution to a specific challenge had a real benefit. The venue made it easier to discover smaller, innovative providers who had software, workflow or knowledge solutions that might provide a competitive edge over a printer's competition.
Exhibitors Benefits
Most vendors have been trying to lower their exhibition costs by making do with less heavy, expensive presses and post-processing equipment. And, PRINT 18 was a show where they accomplished that. Now the question becomes did sales opportunities increase or decrease with the reduced equipment environment.
Also, the smaller exhibitors seemed to have appreciated that the big exhibitors did not monopolize the attendees as much as at past Graph Expos. An example might be Rhin-O-Tuff's Tornado Autopunch EX, touted as the world's first output collation, auto punch and offset stacker.
The Result
Yes, there were benefits from a smaller conference. But, maximizing return-on-investment (ROI) drives the attendance decision by both exhibitors and attendees.
PRINT 19's has a growing list of competitors like thINK, DSCOOP, Inkjet Conference, Hunkeler Innovation Days, Printing United present viable alternatives for vendors and users to interact. Also, most major vendors now have dedicated customer experience centers where they, with their solution partners, host mini-trade shows.
So, the question remains did PRINT 18 provide enough ROI for both attendees and exhibitors to return for PRINT 19 versus one of the above alternatives.
A PRINT 19 Value Add Suggestion
One of the trends that was apparent at PRINT 18 was the increased partnering and cooperation among the exhibitors. One earlier reference was Konica Minolta's new Smart Web partnership.
Similarly, an ROI enhancing opportunity APTech might consider is finding new ways to partner with events that would bring additive value to the exhibitors and attendees. Potential partners might be brand associations for brand owners, graphic designers, social media, customer experience, political consultants, retail visual managers, craft brewers…
Member associations like the ones above often have an opportunity to drive print buys if only they knew and understood the power of today's print technology. Also, their interaction with print professionals would help expand the understanding of what high-value prospective buyers are seeking that our technologies might profitably supply.
In Conclusion
Thank you for investing your time in this article.
We have shared our views. If you would like to share your thoughts and ideas on PRINT 18 and the entire print conference landscape, feel free to do so in the comments section below or just drop us an email.
Promoting print-tec for the digital age,                                                                         
Andy & Julie Plata
[email protected]
The OutputLinks Communications Group
For additional networking with print-tec professionals, may I invite you to join the 'Print Industry Thought Leaders' LinkedIn Group