Performance Bonds….Performance Bonds…….? ………..We Don't Need Performance Bonds….!
For more
By Sid Chadwick
"….by their actions… and inactions…they demonstrated  lack of due diligence…"….Gen. Jim Mattis, Call Sign Chaos, p. 167.
INTRODUCTION: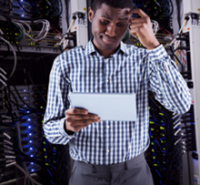 My client….was buying a sophisticated, multiple 7-figure Press, from a foreign manufacturer.
His high-priced attorneys missed it.
He, the President, the Buyer… missed it.
I wasn't offered a chance to review the Contract.  (My client had never experienced my reviewing a Contract…especially re. equipment for which I had no engineering experience….my focus would be elsewhere….)
Key question to ask, when the stakes are high – that are too seldom asked?
"What are the worst things… that can happen…..?" 
In a previous life, my boss gave me a project to make happen, that subsequently increased in value… every  year.  My "reduced-risk" lifesaver… for dealing with unknown architects and contractors…in Mississippi…about 500 miles away…?

Get a "Performance Bond"…from the contractor, that protected my company (the Buyer)…against multiple potential forms of non-performance….that might and could happen.
Back to the current major Press purchase, a significant loan from a domestic bank was required, with progress payments to the European Manufacturer. The loan was time specific, and not dependent on delivery..and operational performance from the foreign manufacturer.
"What are the worst things  that can happen…?"
The European Press manufacturer was late on delivery…by well over six months…Their Press was another over six months late… becoming operational…and never…. reached performance specifications that were originally requested… and agreed  to……!
The cumulative damage to the Buyer… including to customers….was real…accumulating monthly…and inescapable….
Summary:
In my several Pressroom Workshops with Ray Prince, he tutored me on what should be required from a Press Manufacturer, or a previous Press owner…And… as I remember….he acknowledged that he had not observed a required Performance Bond… from the manufacturer…or seller…to protect the Buyer.
I wince when I read descriptions of used Presses for sale…when I read how "newest and best"…. Performance Innovations… are proclaimed by Manufacturers…and sellers.
Isn't it time to protect the Buyers…up-front….against late deliveries….under-performance…and non-performance….?
Withholding a "Progress Payment"…may not come close to covering incurred, unexpected costs, lost revenues, and disruptions - to your business relationships with important customers.
Performance Bonds…are a real option to protect Buyers…and not just for Press purchases….!
"…we needed to focus on removing the vulnerability, not whining about the problem….."…………Gen. Jim Mattis, Call Sign Chaos, p.157.