How Do We….. Explain Value……..?
For more
By Sid Chadwick, Chadwick Consulting, Inc.
"The purpose of a business is to create and serve customers…"…………………Peter Drucker, Writer, Professor, Consultant.
INTRODUCTION:
About two years ago, I wrote our client -- in their Customer Survey Summary Report, that the significant number of requests for -- Storage & Fulfillment -- was a 'gateway' to gaining significant additional business (including Print) – over time – from those customers.
That capability… would also allow them to noticeably - improve their margins. At the time of that Summary Report, they said, "Not interested if we aren't producing more print".
In a high-end assignment over a decade earlier, with the most profitable large printer in our industry, I came to understand why my client at that time --- was the most profitable large printer in our great industry. As they developed opportunities for RFP's, they had come to recognize that: "Take the print at whatever price is required --- we'll make it back 4-5X over --- on the customer's Storage & Fulfillment pricing".
And they did. ….(Of course, RR Donnelly eventually bought them. And then, as only RRD can do --- they tore that company apart --- so it would look like RRD.)
Last week, one of that client's senior management (the one we wrote the Customer Survey Summary Report for) --- shared that they were changing course --- as one of their "new senior management"…had uncovered that they would have better long-term revenues --- and margins --- if they focused on maximizing their Storage & Fulfillment --- as many of their desired customers wanted to cut (a) operating costs, and (b) payroll --- and moving Storage & Fulfillment to an outside trusted supplier --- seemed prudent --- to accomplish both objectives.
SUMMARY:
Peter Drucker…. had it right from the beginning….. "A company's purpose is to create and serve customers"……and it's what customers say and believe….is what value is…..not whether or not a press is required to print.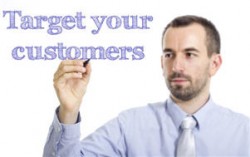 When we bring forward services that make us important to our target customer, doesn't that performance provide us with opportunities… to do more --- for them…?
As a side note, that client confessed to me that in our Customer Survey results --- we had generated over $500,000 in additional business opportunities for them…that they did not previously know existed….at current customers………. identified by customer.
While that Survey Report information from us I considered invaluable…that's when the hard work begins….someone has to follow-up…with integrity… on those opportunities.
And as one CEO popped-off to me recently, "I know you'll deliver what you say you can do with a Customer Survey for us….but then I also know…I'll have to be the one to follow-up and get that business….!"
Customers in all directions… are screaming in pain…for assistance….Do we hear them…do we know their sources of pain…their needs….their ambitions…..?
Marketers I know…with Printing Companies…. are rising to the challenge…..everyday….!
"Lord….grant that I may always desire more than I can accomplish." ….….Michelangelo