"You Can't Find Qualified, Hungry Reps to Hire...?"
For more
By Sid Chadwick, Chadwick Consulting
https://www.linkedin.com/in/sid-chadwick-163a1a12/
"Never mistake motion…. for action….."………Ernest Hemingway
INTRODUCTION:
"With More Business Trying To Come In…..Waiting For Contact With Your  Rep(s)…and Programs………..What's Holding You Back…..?"
My observation was that this group of attending companies to this week's 3-Day Program…… are spectacular in terms of their potential future --- each of them has independently developed different vertical customer programs – that can be exported --- and serviced --- to any customer location…. in the U.S.
 In other words….they are no longer just a "local commercial printer". 
The 3-Day Program:  "Developing Your Successful Inside Sales Rep."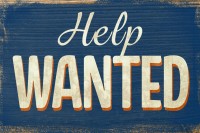 I asked one of the Sales Managers --- from the group of different companies attending ---- "What's holding you back, with all the business trying to come into your company?"
His answer rocked me: "I can't find qualified Sales Reps to hire."(Note: We are only in our 2nd Day --- of the 3-Day Program --- and he knew why he was attending.)
Note: You aren't going to get this Program at Print19 in Chicago--- because we're not selling equipment …..or software…..!
In the Program that day, we then reviewed a comparison…. of skills…. and resources --- required to support --- A Successful Inside Sales Rep …..vs……A Successful Outside Sales Rep.
The comparison --- is dramatic…..!
SUMMARY: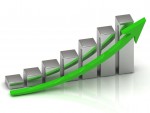 An Inside Sales Rep, with immediate, day-to-day staff support --- working  at desk, with a computer --- and phone ---  just a short distance from her/his Sales Manager --- becomes profitable for the employer…….
    " …….in about 1/10th the time…. that's required for an Outside Rep…..(with a much higher probability…of success)……!"
A true paradigm shift….. in our great industry…..is rolling out……!
"You can observe a lot…..just by watching…"………..Yogi Berra