Get Me Out of This House….!
For more
By Sid Chadwick, Chadwick Consulting, Inc.
"…for some rustic destinations within a day's drive of big U.S. cities, the coronavirus crisis…unleashed a boom…"...The Wall Street Journal, August 28
INTRODUCTION:
"It was like on Memorial Day at 4 o'clock someone turned the light switch on --- and it's been just nonstop since then…" …said Steve Green, 52-year-old owner of High Mountain Sports, in Garrett County Maryland, who's  "…on track for a better year than 2019, despite 2-1/2 months of pandemic lockdown…kayak rentals have more than doubled through end of July…."
 My personal observation ….people are looking for a place they can go…
--- that steers them away from airports….and crowded beaches…..
--- that helps them feel safe….
--- that gives them a sense of renewed freedom….open blue sky…… fresh air…..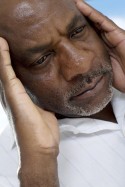 --- that lets them shed… backed-up stress…tension….clear their minds….and renewal…. that….life is good….and there's much to look forward to….
We've become….mildly (or not so mildly)… depressed….following all the rules……hearing my significant other… ask each morning…."Is it over yet….?"
Our country's state… municipal…and national parks….and especially service organizations serving outdoor facilities…..are Treasures…for getting us away…..breaking the cramped routine of staying indoors….and renewing… our creative spirits…..!
"In July…more people visited Ft. Sumter National Park in South Carolina, or Sleeping Bear Dunes and Pictured Rocks on the Michigan shore of Lake Michigan…than any month since the National Park Service began tracking in 1979. ….visits to Valley Forge in Pennsylvania, and Maryland's Assateague Island hit multi-decade highs last month."
Backcountry campers and backpackers staying at sites accessible only on foot --- surged in June and July, according to the National Park Service…."camper numbers also leapt last month at Joshua Tree National Park in Southern California, Voyageurs National Park in Minnesota, and Arkansas Buffalo National River."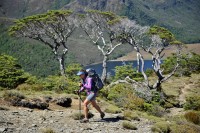 And here's a shocker: "The Chesapeake and Ohio Canals had more visitors in July than The Grand Canyon --- for the first time in over three decades."
With national air travel during August down 73%, according to Earnst Research, consumers were spending only 15% less than 2019 --- when renting homes on Airbnb and HomeAway…!
Finally… school children are finding that "working online" --- is more fun….if you're doing it under a campsite lantern….or in a mountain cabin….!
The Picture: Print… and virtual promotions with Print… are needed --- for any supplier --- positioned…. to serve Families --- and Organizations --- desiring to "get out" of their restrictive --- working from home environment.
SUMMARY:
The human spirit… thrives on stimulation….thrives on healthy change………. ….thrives….on fresh air….outdoor scenery…..and activities…. that reduce stress…..!
A few smart customer organizations…are already moving to reward and stimulate  employees and departments…with……"Local Weekends at Recreation Parks"…within easy access distance.
A few Organizations in our great industry….are already moving --- to support their customers' (and employees….) needs…including morale….as well as…support… to keep their revenue streams… coming….!
"...Never think that you are impotent….choose how you respond…"….Secretary of Defense, General Jim Mattis, Call Sign Chaos, p. 102.