Comfortable……Confused………or Focused…and In-Gear…!
For more

By Sid Chadwick
"For if any are hearers of the word and not doers, they are like those who look at themselves in a mirror, for they look at themselves and, on going away, immediately forget what they were like. But those who look into the perfect law, the law of liberty, and persevere, being not hearers who forget but doers who act - they will be blessed in their doing."……..Book of James, Chapter 1
INTRODUCTION:
I recently uncovered that members of a special Peer Group were not following through on what we'd discussed, and shared.
Really, there were several items not followed through on.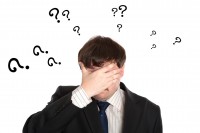 But one participant, who's also his modest company's Technology and Production Manager (Director), called and asked questions re. our recommended "Post-Plant Tour Customer Survey" (e.g., How to implement..? Why implement..? Was it really effective in uncovering additional opportunities - at an important prospect..?)
Unknown to me at the beginning of his questions, he had a major prospect scheduled to visit – next day.
He subsequently handed off the Post-Plant Tour Survey to his prospect – at the end of the Tour. Here are parts of the personal letter – he received back, in his pre-stamped and pre-addressed return envelope (along with the Survey - and its evaluations):
"Good morning Ken,
…Attached is your Survey….'wanted to thank you for being so generous with your time…we really appreciated the tour. It looks like you have a great operation and you're certainly very knowledgeable and a leader in the industry - so thank you for your insights.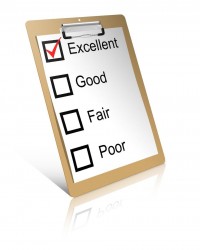 Your Survey asked me to compare you to other printers that I had toured and it just so happens that I've toured one other and that's Prisma -  in Phoenix. They have a huge operation and are very impressive - so compared to them I graded you "The Same" in almost everything. They didn't send me a post-Survey though so you've got them on the follow-up for sure, as well as some other things I noted…..
Hopefully (name of company) can find some business to send your way. I really appreciate (name of Plant Tour & Survey sponsor)'s openness to work with us.…..
Managing Partner"                              
SUMMARY:
Several observations.
The Plant Tour's facilitator, clearly a "Production-Plant Manager", is an excellent communicator.
The Plant Tour, and particularly the Post-Tour Survey,  successfully differentiated the Tour sponsor – against a competitor 50X+  their size.
Opportunities to include experienced, talented Production Managers with target customers' and prospects' communications……are almost unlimited.
This is not a tough business to grow…if we'll get out of our "false comfort zones" – and work with a Mission - to develop our Team.
"Wise leadership requires collaboration; otherwise it will lead to failure."…………Gen. Jim Mattis, Call Sign Chaos, p.210.