"Legacy Thinking"….Is Killing Us…..Slowly…..Surely….
For more
By Sid Chadwick
"I don't know why we need to teach… or learn to use Databases….my customers have their mailing lists already developed… when they bring me a project…."……….Experienced, Successful Account Executive
INTRODUCTION: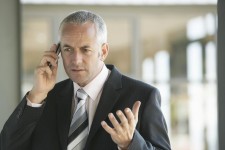 That above quoted statement, in a phone call two weeks earlier...representing a "reactive"  --- not a "proactive" …mindset……"stopped me in my tracks"…..!
I was…speechless….and elected to get off the call…. rather than enter into what would have come-off as a lecture….which I did not want to happen.
We've all heard the statement….. frequently….from major associations' executives……."A rising tide lifts all boats"….which represents…. "the mindset of a Legacy Printer and Industry"…when "demand growth"…was a given… when customers would bring you details re. what they wanted printed…...
What if the customer…. doesn't know… the value of Print --- for developing new business……doesn't know….that Databases exist…. that allow much improved targeting…..?
What if your customer (….and your organization's  Business Development Professionals…)…don't know what Databases exist….in public libraries……for use …from home or office….in growing their business performance…..!
What if…. the customer doesn't know…. that Databases exist…that can provide ...precise target recipients…….whom your customer wants to present a message and offer to…..(and through use of "Packaging") … deliver the message and offer --- that will get opened…and read…!
Dr. Jerry Waite, at the U. of Houston, and Mr. Mark S. Hargrove (C:713-882-8719), their Adjunct Professor --- who teaches their course, "How To Use Databases and Print --- To Grow Your and Your Customers' Business" (Course No. DIGM 2325)…understand… that this great industry… can no longer wait …for…"A rising tide to lift all boats". (That ship has sailed…..!)
U. of Houston has grown this Course --- to six classes/yr. --- of 32 students each --- because --- that class…radically grows students value…. to prospective employers. (Dr. Waite, with a tone…bordering on cynicism….tells me that 60% of their graduates are now hired --- outside the Print Industry.)
SUMMARY:
A "more perfect dot"… may not win you more work….and does not create more print….or…. the understanding…. that Databases and Print --- through proactive contact….(not reactive contact) --- with customers….can generate more revenues --- for your customers…..and… your business.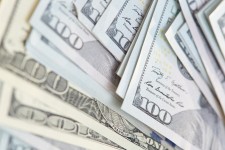 I do not understand…..how our great industry…. can invest billions… into new technologies and equipment….(for lower costs and pricing)…and ignore the need for teaching…our Business Development professionals…. and customers…..how… to grow customers' revenues….through use of proper Databases… and Print.
Do we have to experience another round of Association consolidations --- that plays out…again…. like… "Rearranging deck chairs on the Titanic"….?
Targeting…… the right message….to the right people….at the right time…through the right medium……Print….!
That should be our priority….!
The U. of Houston's TransMedia Program…. at their College of Technology….has the right message….and Curriculum…which is why they have --- well over 600 students --- in their Digital TransMedia school…that now offers…
"The World's 1st  TransMedia Marketing Certificate"
What are you doing…what is being developed…. intellectually… to improve your organization's future performance….for developing customers……and revenue…..?
Are you letting… "Legacy Thinking"…and a "reactive (waiting for the phone to ring) mindset"…..drive your organization's future……?
"It requires wisdom to understand wisdom….the music is nothing… if the audience is deaf…"………..Walter Lippman