"Do We See….Feel….The Honor….of Serving Customers….?"
For more
By Sid Chadwick, Chadwick Consulting, Inc.
"Everyone's in Customer Service….they just don't know it"….Faith Manesis
INTRODUCTION:
Is there somewhere…or a special moment…in your organization….that you can use this week's column…………?
"Customer Service"…. is not a position…. It's an attitude…..It's a company culture….or….it is not…..!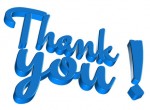 Its actions…and affect…are often learned by example…..by observation……….and experience……
It's about how people talk to each other….
It's about how… and how often……folks say, "thank you"….and…. "please"…..and …."glad you thought of us…and called"…..
It's about… people acknowledging appreciation…for assistance.
It's about how often we write a "thank you note"… to someone of influence....to someone who needs it…. everyone is of influence….aren't they..?…though we tend to not see how...until after the fact…
These invisible….magical moments
These are.....everyday events....for your:
--- Receptionists……….
--- CSR's……………….
--- Delivery Persons……    
--- Inside Sales Reps…...
--- Outside Sales Reps…
--- Pressmen --- on a Customer Press-Check….
--- Bookkeepers…re. A/R…and Invoicing…….
--- Prepress Operators, answering a technical question, that interrupted them….
SUMMARY: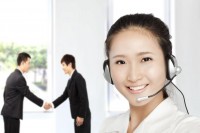 Customer Service…at its best……goes way beyond…. "the transaction".
Where do we find great folks…. for Great Customer Service…?
Look for teachers… nurses….and other care-givers……who care…about people.
In today's world of increasing technology, "Great Customer Service"…. is the 'gold standard'… of modest organizations….for winning your war against large, publicly owned, technology-driven organizations… who prove by what they do….that they don't really care about their customers.
Employees…. tend to treat customers….like they are treated…….
"Iron rusts from disuse; stagnant water loses its purity and in cold weather becomes frozen; even so does inaction sap the vigor of the mind"………….Leonardo da Vinci