Suppliers Ignoring Buyers' Conditions….Out of Habit….To Their Peril
For more
By Sid Chadwick, Chadwick Consulting
https://www.linkedin.com/in/sid-chadwick-163a1a12/
"I'm startled… worried…but also encouraged… by our Survey's results …and particularly by how many buyers are new… in their positions --- who clearly don't know much about what we can produce"…….President, Survey Sponsor
INTRODUCTION:
Recent client "Customer Survey" results were startling….and included:
Almost 50% of their Buyers did not know this supplier…. before they took their current… influential… decision-making…. buying position.
Well over 300 additional products and services --- were requested in Survey responses --- that current Buyers were not, individually, already buying.
Lowest Buyer evaluation on the entire Survey: "I believe I understand this supplier's capabilities."
SUMMARY: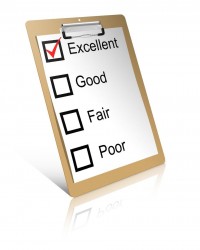 Customer Survey results for this supplier --- are not unusual, in our experience.
"Print Buyers"….. seldom arrive in that position, with experience in "Print Buying".
"Print Buyers"….seldom plan to stay long…..in effect…. they're developing their resume………. for their next job opportunity……….
To the alert, ambitious supplier, this market condition represents ongoing opportunities (that most suppliers neglect….)….and challenges…..requiring internal customer-contact discipline… planning…training….and supervisory accountability.
"Print Buyers" tend to reward suppliers….who work to: (a) educate and train them in a constructive manner… (b) show them how to accomplish more….and (c) make their jobs --- easier… (i.e… not wasting their time).
Most Print Buyers… like many in today's challenging job environment...don't believe they are in a long-term career position.
"Market conditions are moving to reward...to significantly reward....suppliers....with ongoing "Buyer Education Programs"....who are also reliable in proactive contact......Performance...and Competitive Pricing (i.e., not necessarily "low in price")."
My estimate of the percentage of Buyer turnover most suppliers experience, each year…..?..........at least……..20%....!
If you question why you have significant customer attrition each year --- in today's cross-media communications world…. try to remember………  …."Neglect"…of your Buyer….on some level……… is recognized…as……… RUDE….!
PS: Where did the Buyers who left…. go…?........Did you promptly follow-up for Introductions….or Referrals….or was that neglected………also…….?
PPS: Suggestion: Develop a dynamic program, delivered every year, titled: "What Print Buyers Should Expect… from… Their Preferred Suppliers"…..!
"We're all proud of making little mistakes. …..It gives us the feeling we don't make any big ones."…………….Andy Rooney