A Stunning….Rare….Gutsy --- "36 Case Studies" Self-Promotion
For more
By Sid Chadwick, Chadwick Consulting, Inc.
"The gods help them… that help themselves"…………..Aesop, "Hercules and the Waggoner"
INTRODUCTION:
It's not easy to tell a rare…unfolding story…that is inspirational…on many levels.
"WestAmerica Communications" --- 36 In-Depth Customer Case Studies--- on their Website --- include (but are not limited to):
--- Multiple Rebranding Campaigns
--- Packaging
--- Interactive Sales Promotions
--- Aerospace
--- Customer Membership Management
--- Professional Sports Teams
--- Real Estate and Home Ownership
--- University Fundraising
--- Health & Wellness
--- Promotional Items
--- Municipalities & Utilities
--- Debit & Credit Cards
--- Financials --- of a Broad Design
--- Retail --- of a Broad Design
--- Recruitment
--- Industrial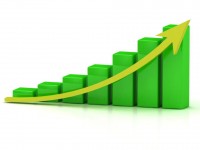 More of Their Backstory:
In Southern California, in this "Covid-19 environment, they are slightly ahead --- of 2019's revenues, while adding  2-4 selective customers --- a month….and….on schedule… to show a meaningful profit --- for 2020….!
To list, publicly --- such Case Studies --- is a Testimonial --- in Customer Relationship Development --- that's not based on – "Quote and Hope" ---or --- "low price wins".
Their CEO --- every two weeks --- for the last five years --- has written a personal letter to every employee --- placed in their paycheck stub envelope. (That personal letter keeps everyone on the same page: "What we're improving and accomplishing, what needs to improve… and what's next".)
Their CEO is one of the few I know --- who conducts "Periodic Business Reviews" --- with Top Ten Customers.
Their CEO… is an Icon for --- Ride-for Rwanda --- (a.k.a., WBR, or World Bicycle Relief….for 13 countries in Africa and Southeast Asia.) --- raising over $1,500,000  y-t-d --- for developing sustainable, practical transportation --- for getting small plot agriculture to local markets, needed medical assistance, and education for children – holistically --- raising a country's standard of living.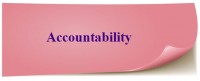 As a personal observation, their V.P. of Manufacturing --- is also rare --- demanding and breathing accountability….As an illustration, maybe the ONLY Plant Manager I ever heard say, "Every one of our Job Descriptions and SOP's --- must be updated --- every year!"
To get to their Case Studies, go to their Website, then go to "Our Work", then "click-on" --- "Case Studies Marketing Ideas" --- and scroll down…..! 
SUMMARY:
Is it any surprise that: (a) their employee and Account Executive retention rates --- are stellar…. (b) education --- and cross-training --- are constants,  and (c) many customers are proud to be associated --- with this supplier….?
And "yes"…. we've been honored to serve them --- in three of our four Peer Groups – going back --- over a decade.
Next Week: "Why Print…?" --- From Lane Press, S. Burlington, VT… for your Employee and Customer Education.
"With self-discipline, most anything is possible."……..Theodore Roosevelt