How Do You Want Your Legacy To Read….?
For more
By Sid Chadwick
"Sid….there's nothing Biblical about retirement…"…Walter Payne,  President, CEO, ImageMark, Gastonia, NC
INTRODUCTION:
'Backroom whisper on the street' -- is that regional association presidents have a central mission, to hunker down and…preserve the cash…While members need guidance  (and creative assistance) in retaining and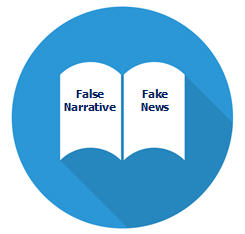 recruiting personnel…and sharing supplies, production…..and Suppliers…to serve their Customers…..
That no more commercial printing companies are being created…is a false narrative…..fake news.
About three years ago, two Plant Managers we were honored to work with, separately, for over a decade – individually bought two commercial printing companies that were on the precipice -- of closing down.
As tight as cash has been over the last two years, and as scary as Pandemic conditions have been – neither of them let go of us….nor were we letting go of them….we had what I felt was an unwritten mutual commitment – between us.
That mutual commitment was never about how much they might pay us. It was only about, "What can we do to assist their courageous decisions,  their development of themselves, and the performance of their modest organizations."
They have each not only survived the Pandemic, they each reported in Peer Group Conference Calls -- over the last two weeks, "We're slammed….'been very busy".
One of the two new owners has had to open -- a second location, and is contributing to the U. of Houston's Digital Media Program, personally, in order to have an "inside lane" on upcoming graduates . His main contact is U. of H's Digital Media Program Coordinator, College of Technology, Dr. Jerry Waite.
SUMMARY:
Of all the options available for a regional association to influence an 'Improved Industry Management Culture',  I ask you,
"How much educational programming does your regional association provide to 'Successful Succession Planning'…and…'Development of a More Effective Management Team'…?"
Finally, as we move into "Accelerated Supply Chain Chaos",  it's counterintuitive that the Fed is exasperating conditions – with super-cheap money.  A modest interest rate increase would "slow the system" just enough -- to prove a point…….Every link in the supply chain is over-taxed….from freighters off California's coast – that can't get unloaded for over 90 days…to lack of drivers to bring those loads East – instead of generating $1,000/day of additional "drayage" charges – per trailer – that your ultimate retailer can't absorb….!
Now is not the time to lose your focus – though those around you may.
"The one thing that Chris Paul's (Star Guard for Phoenix Suns) Teammates said about him, wherever he was traded, was that everyone played better… became a better player – when he joined their team"…SportsCenter, ESPN