Maximizing Print ROI: Binding & Fine-Finishing Article 2 of 4: Modular Elegance
A product's final finish helps buyers determine value whether the product is automobiles, diamonds or printed output. This four-article "Maximizing Print ROI: Binding & Fine-Finishing" series examines the technology, engineering and innovation SDD provides to help printers unlock enhanced profit opportunities.
SDD (Smart Dedicated Design) is an innovative and highly skilled technology provider that focuses their efforts on solving problems and unlocking opportunities for commercial printers. They listen to their customers, collaborate with the leading manufacturers of production printers, and engineer fine-finishing products that easily fit into production environments of all sizes.
The Post Processing Environment
Successful print shops endeavor to incorporate post-processing modules designed to operate seamlessly and reliably into their print production workflow. The goal is a production process, operating at full capacity, capable of creating fully finished, high-quality print projects with minimum labor and at the lowest possible cost.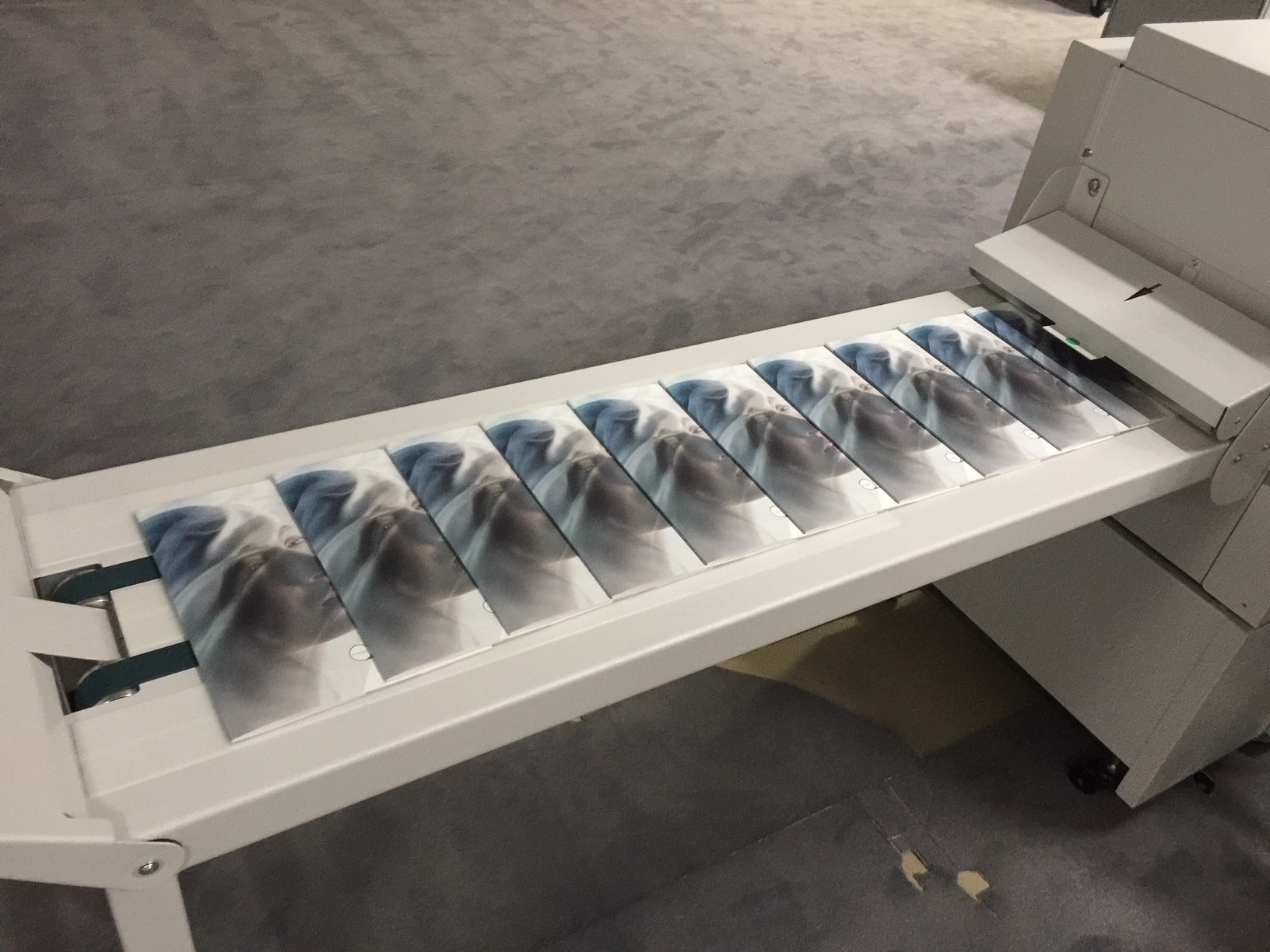 Production print shops often integrate post-processing technology from different vendors into an inline environment. The benefits of inline are fewer handling errors and higher throughput efficiency.
Other shops may perform their post processing in an offline model. Although this environment can result in handling errors while manually moving printed output from one station to the next, the benefits are that several printers can operate at full speed in order to feed the post processing modules.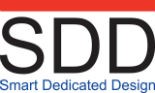 Thoughtful Design
SDD fine-finishing modules are designed to seamlessly integrate into both of the above environments.
The inline modules can operate at virtually full printer speed with 'One Button' automation for maximum efficiency. As a result, the world's most recognized manufacturers, choose to add SDD's modules into their digital printing systems.
'Intel Inside' designates the best in computing
'SDD Inside' designates the best in print finishing
Revenue Enhancement
SDD modules transform printed output into beautifully finished, cleanly folded and saddle-stitched booklets. Adding covers and square cut binding can produce even higher levels of eye-catching magazines, marketing brochures, and high-quality product brand packages. SDD's fine-finishing modules help maximize revenue in minimal floor space.
The Best Operator = No Operator
The mission of SDD technology is to do a job efficiently and minimize opportunities for errors. The design philosophy is 'simple modular elegance'. Setup and operation can be as simple as 'One Button' to minimize operator intervention. SDD's viewpoint follows a straightforward philosophy that the best operator is no operator. The SDD modules are interfaced with the printer's control system to avoid complicating the workflow with additional software overhead. Clean and simple, 'One Button' operation – start and stop.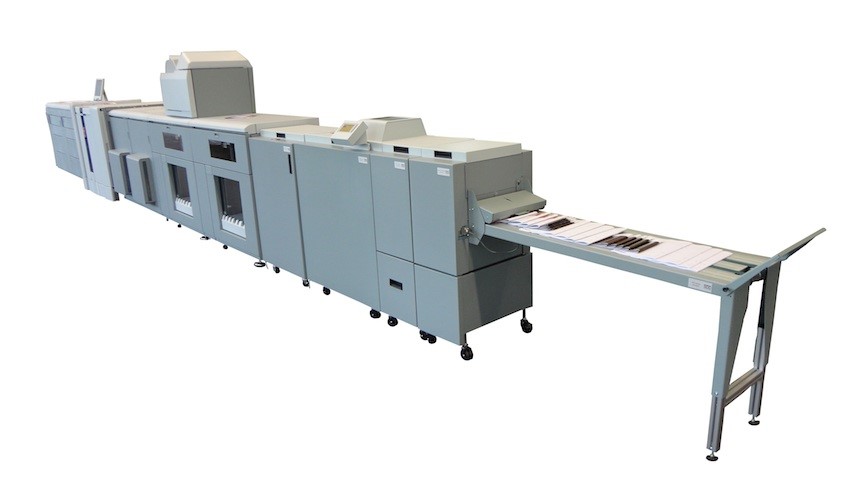 Transforming raw print into high-value, bound output requires the best in technology, workflow, binding, and fine-finishing. The final impact of the print job is only as good as the value chain's weakest element. Often that weakest element is binding - without the fine-finishing step.
Smart Dedicated Design (SDD) understands that reality. They are dedicated to designing and building smart solutions for the fine-finishing of magazines and pamphlets.
Keep It Simple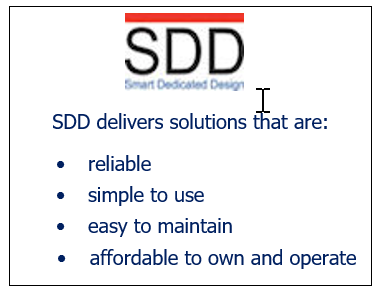 SDD booklet makers are designed to be operationally invisible. Operator intervention is limited, and servicing the modular device is straightforward.
The SDD booklet maker achieves its goals from the inside out. Each section within the module is designed for simple installation, operation and maintenance. Rather than reinvent each part, SDD seamlessly blends their own components with the additional components from various manufacturers, enhanced with their creative engineering talent, to create a solidly reliable finishing system that aims to produce flawless booklets without the constant need for attention.
Learn more about SDD's profit unlocking fine-finishing solutions in the Smart Dedicated Design Binding and Fine-Finishing eBook. 
Reliability is essential in demanding production environments; therefore, SDD's systems are built with a simple serviceability focus for maximum dependability. For example, the booklet maker's cutter block module is designed to be easily removed and replaced. Fast and easy serviceability equals less downtime and more production time.
SDD technology is easily serviced and engineered for simple, user-friendly operation and maintenance by existing staff.
Minimal Footprint
In the print room, every foot of floor space has a cost; therefore, space-wasting equipment is a waste of money. Also, each piece of technology needs to prove its money-making value against the space it occupies.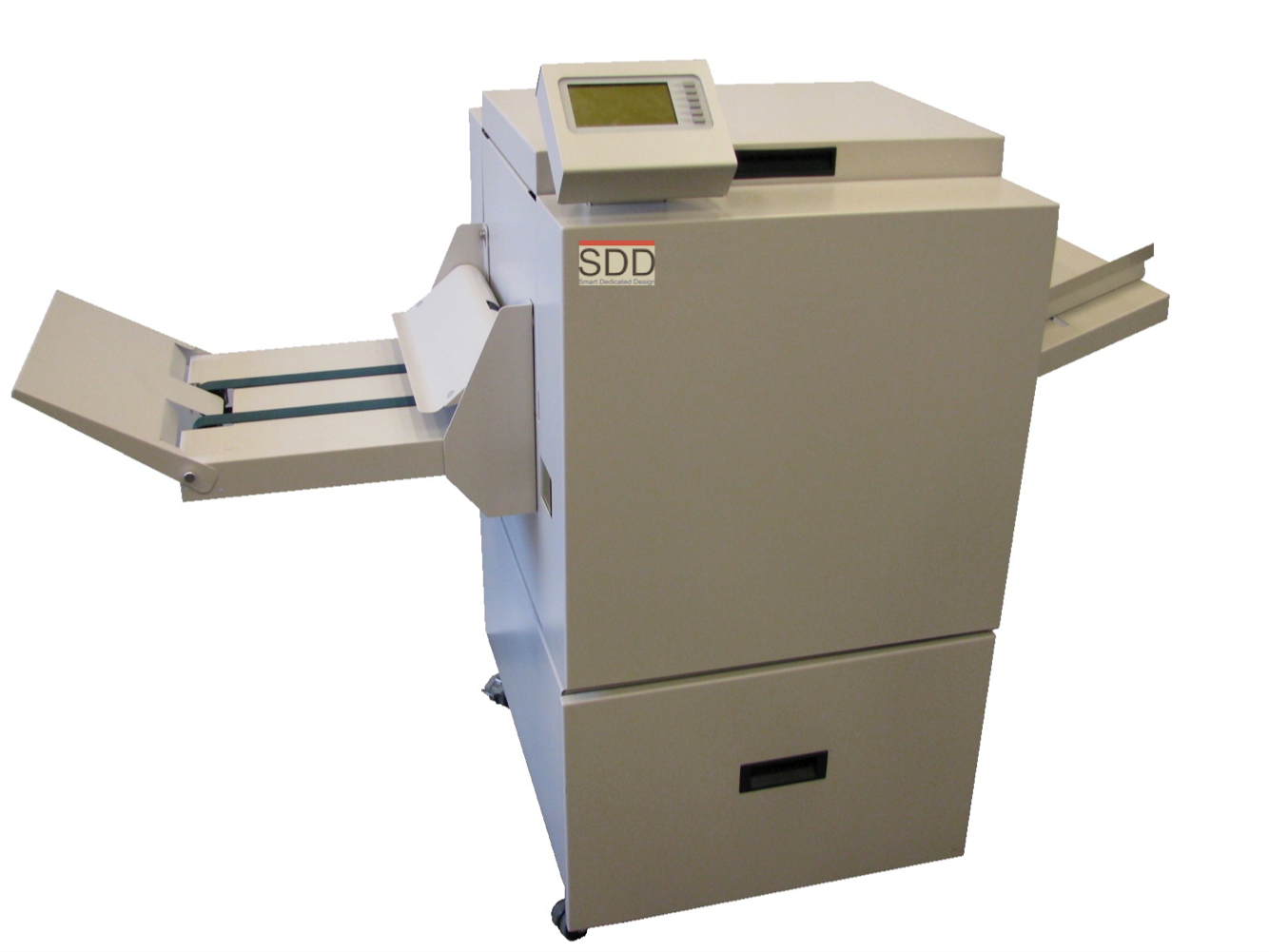 The SDD products address that reality through their compact and scalable design.
The stand-alone 2-side trimmer takes up minimal floor space and allows for offline trimming and booklet making. Being modular, it can be scaled up as needed, adding additional capabilities such as square spine booklet finishing, adding the next level of sophistication to the printed output.
The SDD inline solutions follow a similar design path. These modules, designed in collaboration with the world's leading production print manufacturers, integrate seamlessly with their printers. The look and feel blend beautifully with the printer, but the real beauty is the high quality, finely-finished pamphlets and magazines that are distinctly superior to less elegantly produced bound documents.
All Printers Can Benefit
SDD's design and engineering requirements allow their products to serve a wide variety of print environments.
By adding an SDD professional booklet maker, a printer can accept jobs that they might not have been able to produce without costly, time-consuming, inefficient manual processes. Alternatively, if they were outsourcing binding work, they can bring those projects, and the associated revenue, back in-house.
A large commercial printer can add SDD modules to their high-volume production printers to perform the trim and finish steps inline and then add components, such as square spine booklet finishing, all in minimal floor space.
"Our product development goal is to maximize automation of finely finished booklets and magazines. We accomplish this with a 'One Button' operational mode design ambition for maximum efficiency." - Arnoud Kerkhof, Managing Director, SDD B.V.
Short ROI
Adding new features and technology to a print facility doesn't need to be a painfully expensive proposition. Most importantly, achieving a return on the investment (ROI) should be measured in months versus years. SDD booklet makers provide an easily measured, short ROI period.
Maximizing floor space, minimizing downtime, and ease of use adds up to real value.
Learn more about SDD's profit unlocking fine-finishing solutions in the Smart Dedicated Design Binding and Fine-Finishing eBook.