…..Afraid to Look Under The Sheets…?
For more
By Sid Chadwick
"…I think sometimes people forget what really makes an organization….history is important…legacy of so many people who've come before you… But the people, that's the most important thing. The people make an organization. People make a business and sometimes that gets forgotten…"….Aaron Rogers,  Green Bay Packers Quarterback (14 years), ESPN
INTRODUCTION:
Over several years, and particularly the last 15 or so months, owners have repeatedly said words to me, like,
"I believe you when you tell me how much business is waiting at our current customers… to be uncovered….the main reason I don't want to go forward is that I'll have to be the one to follow-up…not my Reps…!"

"You did indeed bring us over a million $'s of additional opportunity at  current customers….we just don't have the manpower on the street to follow-up….(whispered….I'm embarrassed by the reality of that…)"

"How do I get our Reps to really follow-up on multiple opportunities that their customers want to talk about….it seems to make them feel like they haven't been doing their job properly….which isn't the case…."

"You've convinced me that we're better off pursuing current customers who have current needs….who know us….through a Customer Survey…. vs….pursuing prospects …over the next six- to-nine months, who don't know us…with lower prices…. trying to buy our way in…"
None of us instantly prepare to perform at a high level…suddenly, when the opportunity appears…..we have to prepare…..
Our Olympic Champions have  pursued their ambitions…one step and stage at a time….surprising their supporters and themselves…at what they're accomplishing.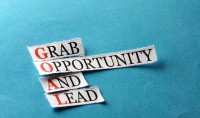 My point? Leadership… from the front….in the ranks… is required…in advance….to prepare our Inside and Outside Customer Contact Teams – to go forward – and support prosperity – and the future -- of our Team.
SUMMARY:
Our great industry is very possibly shrinking faster…after the Pandemic…than during it.
Customers have learned hard lessons….that fewer employees can get the job done…and fewer suppliers are better… than too many mediocre suppliers.
And Customers have learned to move costs and operations...to suppliers…. ….whatever is not their core competency….!
For example, our clients with strong Kitting and Storage & Fulfillment capabilities…are saving target customers big costs…while also growing their Print revenues….(some having to double and then triple their storage and Kitting capacity….and capabilities)….!
Many organizations in our great industry have developed multiple new capabilities over …the last 15 months….that their customers and prospects --- do not know about…or understand the economic benefits -- waiting for them…there's nothing in their supplier's Print materials – to explain, that those Customers… can read…ask questions about….and that Reps know how to dramatically present….!
Customer Surveys can uncover…..significant opportunities….at current customers….if you're committed….. to follow-up….!                                                            
"…I'm convinced that about half of what separates successful entrepreneurs from non-successful ones… is pure perseverance.…and…..a lot of times, people don't know what they want... until you show them …"……….. Steve Jobs