Maximizing Print ROI: Binding & Fine-Finishing
Article 1 of 4: Introducing Smart Dedicated Design
A product's final finish helps buyers determine value whether the product is automobiles, diamonds or printed output. This four-article "Maximizing Print ROI: Binding & Fine-Finishing" series examines the technology, engineering and innovation SDD provides to help printers unlock enhanced profit opportunities.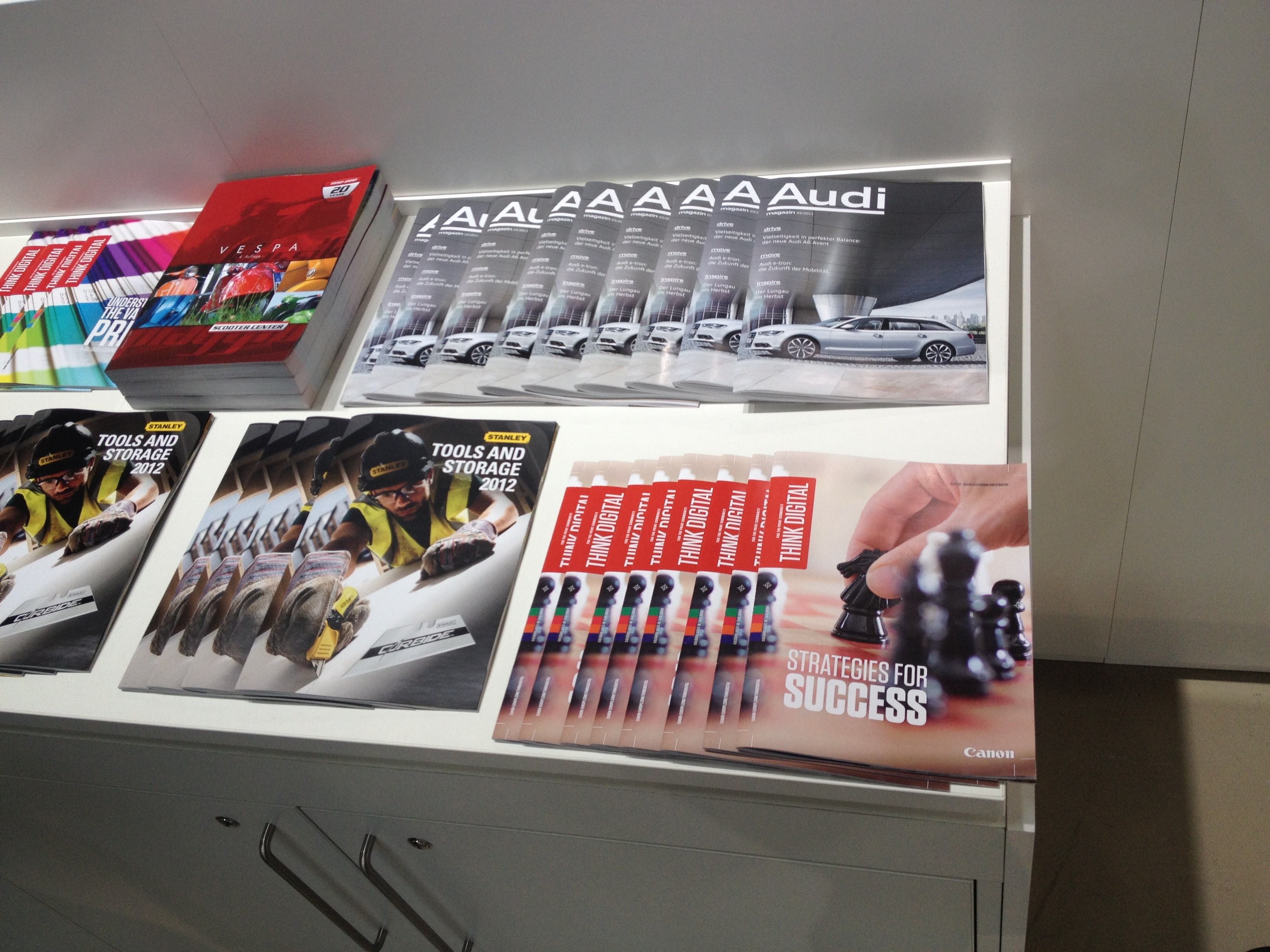 Successful printers are experts in two essential areas: Maximizing revenue through every step of the production process; and, increasing the value recognition of their finished product. Also, they know to select vendor partners who can seamlessly integrate their products into the unforgiving environment of on-demand print production to increase the value of the printed output.
Fine Finishing
Innovation comes in many flavors. Creative marketers have an ever-expanding palette of messaging options to pick from as they build their branding. Print remains a significant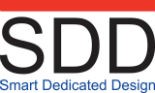 piece of the branding puzzle as printers that take ideas to completion now have a fleet of devices capable of producing many different flavors of output. Digital print makes every job a potential on-demand job, so every component in the production chain has to be ready to perform efficiently and reliably. The engines that drive the print may feature different technologies, but the goal of producing accurate, high-quality printed output remains the same. Moreover, that goal is not met when the page comes out of the printer. Valuable, quality finishing steps need to happen to complete the package.
Transforming raw print into high-value, bound output requires the best in technology, workflow, binding, and fine-finishing. The final impact of the print job is only as good as the value chain's weakest element. Often that weakest element is binding - without the fine-finishing step.
Smart Dedicated Design (SDD) understands that reality. They are dedicated to designing and building smart solutions for the fine-finishing of magazines and pamphlets.
The team at SDD know that fine-finishing isn't just an idea, it is a must-do step that takes printed output and turns it into high-value communications. A finely-finished document can turn a casual glance into a more in-depth investigation. For example, a car buyer doesn't go to the showroom to look at the brochures, but a well-crafted, beautifully designed, finely finished booklet, can turn perception into a purchase.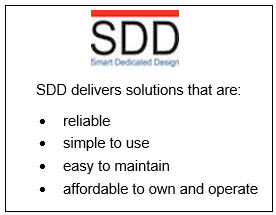 In the same way that automobile manufacturers conceptualize the design of their vehicles, the creative minds at SDD study the printing and binding to design innovative fine-finishing components that enhance the value of bound documents. SDD knows that the path to success involves listening to the needs of the print industry to understand their needs, and then designing and building the most exceptional binding and finishing devices to meet the demands of on-demand production environments.
To see how SDD solutions enable businesses to enjoy the benefits of fine-finishing, request the Smart Dedicated Design Binding and Fine-Finishing eBook  
Integrated Innovation
The SDD team knows that they don't need to invent every component of their solutions. The design and engineering team recognize that providing their customers maximum value comes from identifying the best components - their own or those from other vendor/partners - and tightly integrating them into an expertly blended product.
Trusted by the Best
It takes an exceptional level of performance to be considered as a partner and provider to the world's best printer manufacturers. SDD enjoys that level of trust. Their fine-finishing solutions are proudly integrated into some of the world's premier printers.
SDD Binding & Fine-Finishing: So little extra investment, for so much revenue return
SDD booklet makers must perform to the same level of excellence as the marquee printers they support. The SDD team works closely with the manufacturers to ensure that their binding hardware and software integrate seamlessly with each vendor's printers.
Global print manufacturers like Canon, HP, Konica Minolta, Océ and Xerox recognize the SDD organization's skill and knowledge and have confidence in their ability to deliver consistent, high-performing technology. SDD booklet makers are featured as a component of a print vendor's system which demonstrates SDD's reputation as a trusted technology provider.
Design on Demand
SDD doesn't believe in resting on their successes. They are actively looking across the printing universe, seeking out opportunities for needed finishing solutions. Significant time is invested in understanding the real-life challenges printers face as they compete for business. The SDD team listens and looks for ways to solve problems printers have in the binding and finishing processes.  Smart Dedicated Design believes every challenge has a solution, and every solution can unlock new profit opportunities for their customers.

There are many paths to innovation, and those paths travel from the production print floor into the development labs of boutique businesses like SDD. Needs are described in real terms, and designs are formulated with an overarching objective - make the product reliable, simple to use, easy to maintain and affordable to own and operate. This approach offers the flexibility to design and build solutions with the right level of functionality. From a simple booklet maker to a more sophisticated high-quality finishing device, the goal remains the same.
SDD is actively looking to learn more about the challenges and opportunities commercial printers of all sizes are facing and exploring. The best conversations begin with "what if…" and end with "now we can…"
Simple Elegance
From concept to production, the goal of SDD remains constant, to significantly enhance the value of the printed document while operating as a tightly integrated component in a high-performance production print environment. Success is measured by the effort required to reap the benefits of the device. The less needed, the better. This is what SDD means by Smart Dedicated Design.
To see how SDD solutions enable businesses to enjoy the benefits of fine-finishing, request the Smart Dedicated Design Binding and Fine-Finishing eBook