Are We Listening For Cries of Pain…..As Profound Opportunities…?
For more
By Sid Chadwick, Chadwick Consulting, Inc.
"We suggest you question every assumption about your business"……..Excerpt from Sequoia Capital's "Black Swan" memo to Founders and CEO's, The Wall Street Journal.
INTRODUCTION:
If cries of pain….and blood in the streets…. speak to opportunities…..our industry is…. "Rich"….!
Case Study No. 1:
A local public school administrator laments not having adequate instruction materials for beginning, primary grade students… needing to catch-up over the summer…for what they missed in their early school year closings……local commercial printer can't respond fast enough….with partial cartons of paper already paid for…. and available Press time…Wide-Format is provided for senior graduations….and sports team seniors.   Community Goodwill from their efforts…. keep growing in response….especially from their self-promotion of their initiative…major new account doors open….plus… overcomes…. "…low price wins customer mentality --- multiple times…." Year to date, and March, April, and May --- this organization has a profit --- for 2020….!
Case Study No. 2: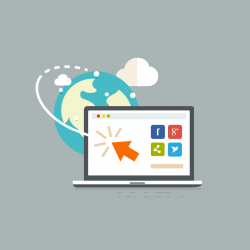 CEO has little experience with "Social Media"…but chances upon an unusually sharp, local college student --- desperately needing part-time supplemental income. In a 30 minute Interview, she demonstrates how to create "leads" --- for new accounts --- through multiple Social Media --- though follow-up and initial discussions with target prospects --- are critical. In her first few hours on the job, she transforms this CEO into a…"tiger on the hunt" --- generating leads that the CEO turns into $1,000's  of unexpected orders --- in her first two weeks. CEO's testimony to me: "I'm going to turn her into an outstanding Inside Sales Person --- for us…..!" Progress leads the CEO to pursue additional equipment, to round-out…and round-up…..his Wide-Format and Die-Cutting capabilities.
Case Study No. 3:
Local colleges, community technical schools, and universities (e.g., U. of Houston) --- have record-breaking summer enrollments…! Yet, administrations are preparing budgets for "radical downsizing" in their fall semesters. Alert local commercial printer… seizes opportunities to "elevate"….."push" enrollments…. for beginning freshman classes. Every freshman seat added for this fall semester (often now starting in early August)…adds $10,000's… to each school's annual budget….and 1.7X to the local economy… so targeted phone calls, mailings, personal follow-up calls…and emails… and more….are leading to needed income for this commercial print organization….from their contributions and support of local (and sometimes…not so local) schools.  Note: this function is so critical to these schools --- that leverage develops from success --- for receiving orders… for other supplemental print needs….!
Case Study No. 4: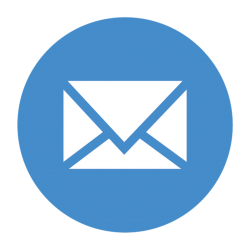 Local major manufacturer has plants… and employees --- around the globe. Early in Coronavirus Shut-down, local commercial printer sends out "Blast Emails" containing short, cryptic comments like, "We're still here…still operating…Call us…We can make it happen…!" They get a call that sounds something like, "We're familiar with your name….but don't know what you do…tell me about your company….!" Their experienced Sr. V.P. of Sales guides the conversation to learn what that local major manufacturer wants to make happen…which leads to a project --- involving well over 100,000  complex kits to be assembled and shipped --- for the parent company's employees. The project pushes the commercial printer to its limits – to meet all deadlines --- and… they do it. That project changed that commercial printer, in terms of how they see themselves, and what they recognize they can accomplish --- with thoughtful planning and discussion --- as an organization. They subsequently: (a) began pursuing additional, similar projects, with other manufacturers (some not so local), (b) received permission from their major new customer --- to use that customer's video film of the project --- for their own self-promotion, as (c) that local manufacturing giant --- came back --- for a "Repeat" --- of their original project….! Sr. V.P of Sales reports 30 new customers for their fiscal June 30th…and… an increase in revenues for their about to be closed-out year….!
Case Study No. 5:
Modest Commercial Printer, with newly installed Komori 5-Color 37" Press, after initial break-in, ramps-up into --- Printing on "Plastic" --- for (a) Political (full-color) Campaigns, (b) Real Estate Signs, (c) Retail Store Promotions, and (d) Promotion Agencies --- in NYC --- promotion capital of the world. (Note: Komori is thrilled with their progress – ahead of what they had budgeted.) CEO's  homework tells him he has a profound cost advantage over traditional screen-printing signs --- and not just for Political Campaigns. Business is climbing….they're ahead of their original budget. Because of new capabilities being demonstrated, referrals and leads --- are significant, and continuing.
SUMMARY:
Do we know our customer's changing needs…and aspirations…? (Note: Aren't everyone's needs and aspirations…. changing…?)
Do your Customer's know your capabilities….or what you COULD DO…if they asked you….?
Do you have an Inside Sales Team…being created…..? Are you tracking day-to-day….week-to-week progress….what's being learned…gained……?
What new talents…. are you bringing in….(part-time…?)….to demonstrate and support….new and needed capabilities…..?
Are skilled, strategic Production personnel involved in winning major Quotes, and discussions re. major projects --- particularly that include customers. Note: Customers "hear" Production lead personnel --- differently…in such discussions….!
Doesn't one new capability…leverage and feed…. other production capabilities….? (Wide-Format producers… are proving that --- almost every day….!)
"With testing, treatments and vaccine trials ramping up, we are far better off than the media report"….The Wall Street Journal,  June 17, 2020.