Alumni in Print – Where Are They Now? - Brian Stewart
Alumni in Print – Where Are They Now?
The Print and Graphics Scholarship Foundation is publishing profiles featuring some of their more than 6000 former scholarship recipients. This series gives you an up close and personal insight into the thoughts and motivations of the former students who are a part of our industry today.  As our current employees reach retirement and leave, replacing them becomes an increasingly important factor for many companies. Here is one story…
A Profile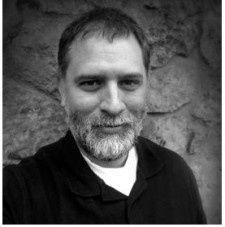 Brian Stewart attended the University of Wisconsin–Stout in Menomonie, Wisconsin and graduated magna cum laude with double honors, receiving his BFA with concentration in Graphic Design in 1998.
How did you first get interested in the graphic arts, or decide to focus on graphic communications in school?
When I was younger, I always envisioned becoming an architect. From a young age, I enjoyed drawing and imagining spaces that I could create. However, when I took an opportunity while in high school to job shadow at an architectural firm, I realized that I may not actually enjoy the work as much as I had anticipated. That's when I turned to both my guidance counselor and art teacher, and was turned on to the graphic arts.
Thanks, in part to the help of my mother, we sought out two school options for me to continue my education. They were a; the Minneapolis College of Art and Design, and the University of Wisconsin–Stout. I was accepted into both schools, but felt that UW–Stout offered a more well-rounded educational path for me to explore. And, they had a well-known, successful Graphic Design course where I could learn the trade. After enrolling into the program, I never looked back nor regretted my decision to study graphic design.
Did you take any courses in high school that were related to graphic communications, or that prepared you for your planned career?
While there were no classes or curriculum specific to graphic design offered at my local school, my high school art teacher was instrumental in fostering a growing understanding of any artistic abilities that I may have shown at a young age.
How do you think going through your education process prepared you for the workforce?
UW–Stout's design course curriculum took a well-balanced approach in theory and application, which was an invaluable lesson that I've come to acknowledge after graduating. When I started my first job out of college, my Art Director mentioned to me how much she appreciated my ability to quickly produce something for her, and that it was a clean, usable file that didn't need loser attention. I've learned that 50% of the reason you may be hired is because of your creativity, but the other 50% of the reason is because of your ability.
In the Workforce Today
What company are you working for now and what types of products and services do they provide to their customers?
I'm now self-employed as a Creative Consultant in the Madison, Wisconsin area and provide services that help other businesses realize their marketing, advertising or branding needs.
What job did you first have with the company when you started, what position do you have now, and/or what else have you done since joining the company?
My first job out of college was as a junior designer with a very reputable agency in Minneapolis. Afterwards, I co-founded a small startup design firm that catered to small business in the Twin Cities. Later – after selling off my business interests – I spent some time freelancing before I took on a Creative Director role at an agency. My wife and I then decided to move to the Madison area, and I have been freelancing since then.
What do you think employers are looking for in today's workforce and the current industry environment?
Definitely digital design skills, and I would argue showcasing a wide variety of proficiencies as well as a willingness to learn.
The industry has been changing since the 2000's, skewing heavily in favor of those with digital capabilities—web designers and developers. Due to the workforce contracting though, the reality for us means that we have to be willing to wear multiple hats within an organization and be proficient in a multitude of skills. What once was one person's job is now three jobs rolled into one. And the confusion between skill sets and how to refer to what we all do, is at an all-time high.
Routinely I hear and see people confuse the roles of a web developer with a web designer, let alone acknowledge that there is a difference at all. While there may be a greater consensus that what we do has value, and can positively impact any bottom line, there is a greater misunderstanding and distrust due in part to the ease of which one can attain just enough information to be considered dangerous.
Is there anything that you have found to be particularly different from what you initially expected, now that you've progressed through your work career for a period of time?
Over the span of 17 years, I've been amazed at the number of hats one tends to wear on a daily basis – especially when one is self-employed. I do tend to offer this advice to people just starting out in school; to explore and become familiar with as much of the unfamiliar as you can. While I was a good enough creative or artistic student, I do sometimes wish that I had taken some business courses, or even minored in it. I also wish I had taken an opportunity to study abroad my sophomore year. It is true that one cannot foresee exactly how their career path will play out, but I would advise others to talk to professionals and get a better sense of what one typically does in your profession on a daily basis. Then explore options that can give you at least some sort of foundational understanding of the things that will make you a more rounded professional.
Have you changed your plans or ideas about what area or type of job you might like to have since you first considered the graphic communications field and began studying for a career in it?
I won't lie – there have been many times where I have questioned whether I want to remain in the field, but I think that is typical of any person's life experience regardless of profession. What has made me stick through the tough times has been a deep understanding of who I am as a person and what brings me enjoyment. What makes me the happiest is the ability to create, and the drive to want to improve and perfect that. My education led me down a path that allows me to do that, and it's difficult to see myself doing anything else, professionally.
Understanding that having a career in a profession like the graphic arts, means you have to accept that what you create is not always the right answer and that you may face intense scrutiny of your work. But being a professional, you in turn strive to create the best answer you can within the framework of working with others and finding ways to validate their opinions and biases as well, and find ways to incorporate that into something that they in turn are proud of and see value in.
What do you see yourself doing a few years from now?
Hopefully enjoying still what I do for a living, and hopefully with clients that I both respect and enjoy working together with.
Was being a recipient of a PGSF scholarship important, or did it have an impact on your future or ability to succeed in the industry?
Absolutely. I was extremely thankful when I received a scholarship from PGSF, and remain to this day. Receiving a scholarship is both a financial aid as well as recognition of one's potential within, and I credit, in part, the process of applying and receiving a scholarship as an awakening within that drove me to excel in my studies while enrolled at UW–Stout.
Anything else that you would like to add?
Thank you for the opportunity to respond to your questionnaire, and for connecting with me.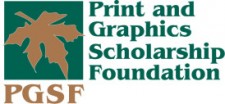 PGSF works to inform young people about the opportunities that are available in the graphic arts industry and then support them during their educational phase. To learn more about PGSF, or how you can support its work, visit www.pgsf.org or contact John Berthelsen at [email protected].  PGSF is a 501(c)3 non-profit organization and contributions are tax-deductible to the extent allowed by law.