Are We… Purposeful….  ? (or…Guilty… as Charged…..?)
For more
By Sid Chadwick
"…when asked why Robert Burns wrote his poetry in taverns, it was in those places that one could hear… 'the elemental passions, the open heart… and the bold tongue…and no masks'.".....Gen. Jim Mattis, Sec. of Defense, Call Sign Chaos, p. 157.
INTRODUCTION:
Because we have multiple, effective Vaccines…our country is… "Opening-up"….remembering how to Celebrate….getting back to being………….. Purposeful….….!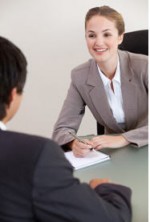 Your best customers… and target prospects – already know…which Suppliers they want to talk to – going forward -- and who… they don't …have time for.
They woke up to the importance of those distinctions – over the last 12 months.
They know who stayed in touch with them… brought useful information…but didn't… waste their time.
They know which Suppliers -- asked smart… purposeful questions….and then did something that's historically rare….those Suppliers recorded that information…for future discussions…suggestions…brainstorming…Samples…..and Proposals.
How many Proposals… does your organization have out….needing…deserving….follow-up….?
Where's the scorecard….for everyone to see….?
Was there an original set of objectives…a Plan….?
Is there a Plan…?... Was it… in writing….?
Was the Plan…Public…so everyone could see…its objectives…..its progress….its accountability…?
Who should own those initiatives….and…How do you plan… to follow-up…or….
SUMMARY:
Is this unique moment in time….just another shiny object…?
……Organizational focus… sense of purpose… cohesion…discipline…are critical.
At the start of almost every race, those best prepared ….take the lead.
"The purpose of a company… is to create customers"….Peter Drucker, Consultant, Writer, Lecturer, Philosopher