Did COVID-19 Give us a Push?
By Debbie Nicholson, Think-to-INK!
https://www.linkedin.com/in/debbie-nicholson-24a53627/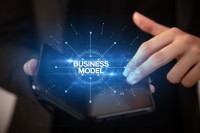 Did COVID-19 give us a push?  I believe it has made us look at our business model differently.
Navigating any business is extra tricky these days.  The speed of COVID-19 in regards to our economic and internal changes means that the right path yesterday may not work today and could be a disaster by tomorrow.  These dynamic problems are what will separate those who can excel in these uncertain times.
Integrity.  The printing business has never faced the type of moral challenges that it faces in today's global economy. Everyone is struggling to keep their jobs, pay their bills, be successful, and to compete effectively. The temptation to cut corners, hold back vital information, and do whatever it takes to get ahead occur every day – but even more so today. These practices erode the trust that needs to exist between employers and employees between business partners and executives.  Without trust, the business will not be able to compete effectively in the marketplace.
Cash Flow.  We are now feeling the effects of focusing too little on cash flow, such as (a few):
Expenditures
Receivable collections
Knowing your real numbers
No accountability for Inside & Outside Sales
Inconsistent or lack of Direct Marketing
Ineffective staff members
Retaining under-performing staff
Void of lean manufacturing practices
Purchasing un-necessary equipment
Not pursuing vendor contracts
Not pursuing customer contracts (when applicable)

Cash management is teaching us a hard lesson!
Customer Loyalty.  Where are your customers and how do you best reach them and just what is the right messaging?  Competition is the challenge to market to potential customers effectively and to retain your existing customers.  Social media, texting, twitter, and other communication channels should make it easier for you to get your informational messages out.  The hard part is figuring out the right marketing channels to be successful.  I have witnessed through this pandemic that Wide-Format companies have extended their channel reach by developing and creating websites for specific products for COVID-19.  Take this newly established business model and use it for Vertical Marketing products and more for your future.
Do you have the right staff?  No exception, every business says this is one of their biggest challenges – finding the right staff.  A small business is almost like a family, and, like many families, they can either work well together or be dysfunctional.  The key is to learn how to deal with different personalities, figure out what drives every employee, and tailor your management practices accordingly.  Now could be the time to hire "the right staff" as I am sure an array of positions will open up in our industry.  The interview process should be very detailed, with the highest of employee expectation(s) noted several times during the interview.
Wide-Format Supply Chain Update with an Update!­­
Sheet and Roll Plastics have been in high-demand due solely because of Face Shields, Partitions and Barriers due to COVID-19. 
1. Plastic Sheets:  While calling on some major suppliers – I was continually told delivery was out anywhere from 4-12 to 4-20 weeks.
2. Plastic Films (Rolls):  I was able to contact several plastic suppliers stocked with plastic material.  They are shipping and responding to customers without delays.
Order immediately and more than you currently need, because should we run into a shortage, it could take anywhere between 4-12 weeks.
SPECIAL NOTE:  Some manufacturers of plastics make Anti-Fog (2 sided) material for Face Shields (so that you know).  I received samples – the clarity is spectacular – best I've seen!
3.  Face Shield Foam:  There is no shortage of foam for the face shields (1" x 1" x 9" is standard; however, you can have them produced up to 1" x 1" x 13").  I have talked to several suppliers, and they are in full-on production. 
Also note:  You can purchase closed-cell foam as well as open-cell.  The closed-cell foam can be sanitized along with the entire shield and used again.  Yes, the cost does increase – but for front-line medical needs, it is a much safer product in so many ways.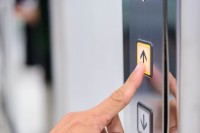 So, how are Wide-Format Printers doing during this pandemic?­­
Many companies are continuing to see an uptick in business over the last few weeks.  They have been talking to their clients, using ingenuity to design and implement custom products. 
They send weekly informational e-blasts, creating product brochures, and direct mail pieces.
Printers are using this COVID-19 Push to re-evaluate their business model and practices and are making the necessary changes within their organizations.
Call your customers again; ask them, "How Can I Help!" 
Remember, be an Order Maker, not an Order Taker!