Alumni in Print – Where Are They Now? - Leiah Lincon
The Print and Graphics Scholarship Foundation is publishing profiles featuring some of their more than 6000 former scholarship recipients. This series gives you an up close and personal insight into the thoughts and motivations of the former students who are a part of our industry today.  As our current employees reach retirement and leave, replacing them becomes an increasingly important factor for many companies. Here is one story…
A Profile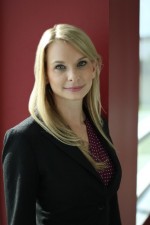 Leiah Lincon graduated from Clemson University with a degree in Graphic Communications in 2004.
How did you first get interested in the graphic arts, or decide to focus on graphic communications in school?
My parents had their own photography and graphic design company. I was always intrigued by the design and development of all print pieces. From photography, proofs, to the final printed product.
Did you take any courses in high school that were related to graphic communications, or that prepared you for your planned career?
Photography was really the only course that I took.
How do you think going through your education process prepared you for the workforce?
Clemson provided me with a wealth of knowledge to prepare me for the workforce. I had a clear understanding of all the processes needed prior to print, which helped me with customer service and project management.
In the Workforce Today
What company are you working for now and what types of products and services do they provide to their customers?
I am with Office Depot Corporate in Boca Raton, Florida. I'm a senior marketing manager, and work on developing strategic initiatives for our Contract division. Some of the initiatives include direct mail and catalog.
What job did you first have with the company when you started, what position do you have now, and/or what else have you done since joining the company?
My first job at Office Depot was a marketing coordinator on the catalog team. I managed production and design of catalogs. I was then promoted to a supervisor and manager, managing all print collateral (not just catalog).  
What do you think employers are looking for in today's workforce and the current industry environment?
They are looking for individuals knowledgeable on all aspects of print. You need to have a clear understanding of substrates, production, graphic design. In addition, as print continues to evolve into variable and special techniques, the individual needs to understand more than the basics.
Is there anything that you have found to be particularly different from what you initially expected, now that you've progressed through your work career for a period of time?
I evolved my career into marketing, which I never anticipated. I personally "outgrew" print, and began to learn more of digital and strategic development. By incorporating all vehicles from email to catalog, as part of my campaign.
Have you changed your plans or ideas about what area or type of job you might like to have since you first considered the graphic communications field and began studying for a career in it?
I think as digital continues to evolve, it would be beneficial for 'graphic communications' to include email, paid media, and possibly web design.
What do you see yourself doing a few years from now?
Hopefully, it will lead to a position as Director of Marketing.
Was being a recipient of a PGSF scholarship important, or did it have an impact on your future or ability to succeed in the industry?
It did. By adding the PGSF scholarship to my resume, it helped by showing I was a top candidate.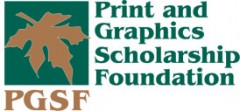 PGSF works to inform young people about the opportunities that are available in the graphic arts industry and then support them during their educational phase. To learn more about PGSF, or how you can support its work, visit www.pgsf.org or contact John Berthelsen at [email protected].  PGSF is a 501(c)3 non-profit organization and contributions are tax-deductible to the extent allowed by law.