50+ Years……and… Counting……..!!!!!
For more
By Sid Chadwick, Chadwick Consulting, Inc.
"What we have done for ourselves alone, dies with us…what we have done for others…and the world….remains…and is immortal…"……..Albert Pike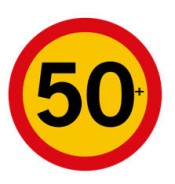 INTRODUCTION:
I've had the honor of serving…learning from…and observing company owners in this great industry, who have steered their organizations…. ….successfully…..for…10…20….30….40….and a rare few….for even…50+ years.
I say, "Successfully"….partly because….their organizations… are still here….in spite of…The Great Recession…..relentless changes in technologies….radical changes in… consumer…. and business….. buying practices…..et al.
Common themes… in most of these truly special individuals…and organizations.…include:
…Deep care and concern… for their employees…..their families….and their long-term customers.
…Involvement…in their organizations….of their families...their children
 …siblings…and more recently…..even their grandchildren…
…A supportive….smart… and strong……spouse….
... And quiet… profound care… and passionate support….for their community…. from them… personally….. that always transcends… from…and includes … their organization….
That support includes everything….and anything…from contributions of needed cash……to print materials…to fundraisings….to Internships….for whatever their community… or this great industry… need…
SUMMARY: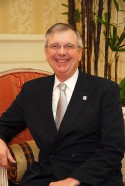 Recently, I had the privilege to read… acknowledgments to our recently departed,  Mr. Ray Prince, Print Consultant… extraordinaire.
His contributions…. to this great industry……are immortal….…..
He seemed to always be working to contribute to….and improve --- for those he served….in this great industry….and when folks…didn't like what he pointed-out… that he believed needed to change --- for the betterment of our great industry… he didn't seem to back-off ….though somehow he knew how to make his point, respectfully……
Though I wish he'd heard most of those accolades, while he was with us…you and I know he is aware….of what was said… and written….
On Monday this week… Crown Connect…of San Bernardino, CA --- celebrated 50+ years….with Denny Shorett…. at the helm……from day one. 
Denny's unselfish service… and contributions…. to this great industry…his organization…..and his community...are legendary …in Southern California
(e.g., 18 +years --- and counting --- on PIA-SC's Board of Directors….!)
All of us… are better…for knowing… serving….and working…. with Denny….. and… the Crown Connect organization….!
"Thank  You"….Denny….!
"The only time you stop working…is when they stop calling you…"  …………..Jerry Stiller, Comedian, Actor, Philosopher, Writer