Alumni in Print – Where Are They Now? - Danielle Johannes
Alumni in Print – Where Are They Now?
The Print and Graphics Scholarship Foundation is publishing profiles featuring some of their more than 6000 former scholarship recipients. This series gives you an up close and personal insight into the thoughts and motivations of the former students who are a part of our industry today.  As our current employees reach retirement and leave, replacing them becomes an increasingly important factor for many companies. Here is one story…
A Profile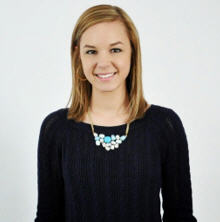 Danielle Johannes attended the College of Design at the University of Minnesota, Majoring in Graphic Design with a Minor in Mass Communications. She earned her BFA Degree in Graphic Design in 2014.
How did you first get interested in the graphic arts, or decide to focus on graphic communications in school?
My mom started designing scrapbook products when I was a little kid, and I was able to watch her grow her business, and employ many designers throughout my childhood. I went to her work every day after school, and I was able to see what it's like to be a graphic designer, and a person working in the creative field. I was also able to see what goes on behind the scenes at press checks, product photoshoots, and tradeshows, as well as regular days in the office. Her company eventually became so successful that she sold it to Fiskars, where she still serves in a role as the creative director of her company. Watching her have a successful career in the arts was inspiring and allowed me to think that anything is possible. When people told me that I couldn't make a successful career out of design, which was something I loved, I knew they were wrong because I had watched my mom do it for my whole childhood. When I started college as a graphic design major, I instantly knew how passionate I was about design, and I knew that I would love a career doing design because I enjoyed it so much that it didn't even feel like work.
Did you take any courses in high school that were related to graphic communications, or that prepared you for your planned career?
I went to a small private high school that didn't offer any design courses. The closest classes to design were digital photography and Yearbook class. I became the photography and layout editor of my yearbook during my senior year, and started to learn Photoshop in my digital photo class.
How do you think going through your education process prepared you for the workforce?
Going to college for graphic design taught me how to think. It taught me how to speak about my work and the work of others by thinking critically and being able to back it up with design principles. I also learned how to give constructive criticism to the work of others. Most importantly though, I learned to never be married to an idea. If my boss doesn't like something I design, I know not to cry about it. If I ask constructive questions on why they don't like it, I can design something much better just by having an open mind.
In the Workforce Today
What company are you working for now and what types of products and services do they provide to their customers?
I am working at Milestone AV Technologies in Eden Prairie, Minnesota. We are a B2B company that manufactures AV products such as TV mounts and projector screens.
What job did you first have with the company when you started, what position do you have now, and/or what else have you done since joining the company?
I started working here in June of 2016. My role is UX Web Designer, and I am responsible for, and in charge of, all UX and web design for our company's website. Since starting here, I have begun a project to redesign the entire UI and UX of their website. I have already presented my prototypes and ideas to our executive team, which includes the CEO, CFO, VP, etc., all of whom were in love with the new designs.
Previously, I was a web designer at Christopher & Banks corporation, a company in Plymouth, Minnesota that has 500+ retail stores selling clothing and accessories to women. I worked at their corporate office on the Ecommerce team, where I was involved in the design of two new websites during my time there. I was also involved on a project of moving to a new website platform, which was a task that lasted over 18 months.
What do you think employers are looking for in today's workforce and the current industry environment?
Employers are looking for people that are dedicated to their jobs and to their company. The biggest thing to remember is that a positive, can-do attitude goes really far, and hard work usually does not go unnoticed. Don't be afraid to speak up for what you want, and how you see your role progressing at the company, because your boss will remember that when promotion and bonuses come around.
Is there anything that you have found to be particularly different from what you initially expected, now that you've progressed through your work career for a period of time?
In school, agency jobs are glamorized and no one really talks about what it's like being an in-house designer. As an in-house designer, I get to be involved in decisions that affect the business as a whole. I get to learn about, and be a part of, so much more than just design - which in turn informs my designs and expands my thinking. Also as an in-house designer, I can walk into the office of the Vice President of the company and tell them we should or shouldn't do something, and they will actually listen to me. They know that I am invested in the company, and I would do or would suggest what I think is necessary to improve the business, without worrying about screwing up a client relationship as someone working in an agency might worry about.
I've also realized that there is no better way to learn than learning on the job. ALWAYS ask questions whether you are unsure or just curious, and try to talk to many different types of people/roles because you never know when you'll need their help!
Have you changed your plans or ideas about what area or type of job you might like to have since you first considered the graphic communications field and began studying for a career in it?
When I was in college, I wanted to work in print and dreamed of working at a stationary design agency. When I was nearing graduation, I decided to apply for a wide range of graphic design positions, but was still focused on print design. I applied for a graphic design internship at Christopher & Banks, and was instead asked to come in for an interview for a full time Web Designer role. I never had any desire to work in web, and actually told myself that I would never become a web designer or learn any code. But I decided to give it a shot because it was still a job and I wanted to have an open mind about it.
After I got offered the Web Designer position at Christopher & Banks, I couldn't believe what I got myself into, considering I knew nothing about web design. Everything I know now, I learned on the job– either from my first boss who was an excellent mentor, or asking lots of questions, or from failing and learning from my mistakes. Now I am the sole web designer for a huge corporation. I am in charge of all design decisions regarding our website, and I couldn't imagine a career that wasn't in web. I am so thankful that my college experience taught me how to think critically as a designer. And, that the first company I worked for after college took a chance on me and helped me grow into who I am now. 
What do you see yourself doing a few years from now?
Continuing my work in UX and web design.
Was being a recipient of a PGSF scholarship important, or did it have an impact on your future or ability to succeed in the industry?
Yes, being a recipient was important. The scholarship money allowed me to focus more time on school, since it helped cover the costs of college. And it allowed me to be connected to a huge network of designers and other graphic arts professionals.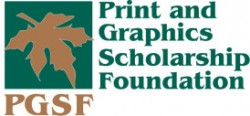 PGSF works to inform young people about the opportunities that are available in the graphic arts industry and then support them during their educational phase. To learn more about PGSF, or how you can support its work, visit www.pgsf.org or contact John Berthelsen at [email protected].  PGSF is a 501(c)3 non-profit organization and contributions are tax-deductible to the extent allowed by law.