SDD's Professional Booklet Maker: The Missing Link For Quality Booklet Making
Are your operators spending too much time on their booklet making operation?
Are your operators struggling with maintaining booklet quality?
Is booklet making simply a big headache?
If so, attaching an SDD Professional Booklet Maker to your production printer can be an immediate solution to those problems.
SDD's BLM6900 Professional Booklet Maker System is the finishing link technology that provides three enhancements:
Modular operator-friendly system

Highly productive, especially with thin booklets

Uses stitching heads instead of staple cartridges
Professional Booklet Making Technology
The SDD BLM6900 features Hohner stitching heads with easy adjustments and operator accessibility. These heads are normally found in more expensive booklet makers as they produce a professional-looking, high quality result and are highly reliable.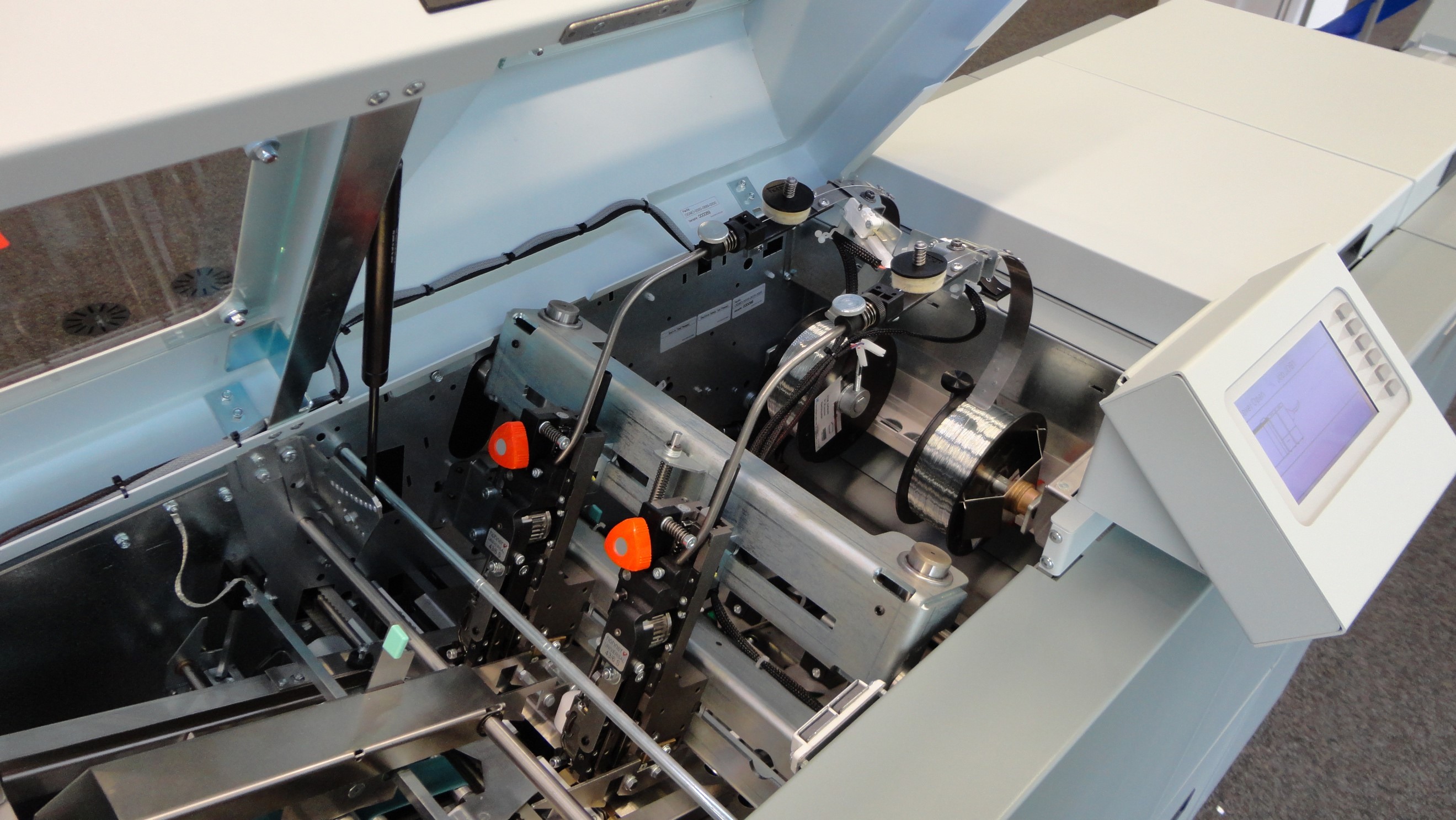 Simple Operating Panel
SDD's BLM6900 can be easily set up using the graphical user interface. Job set up is therefore simple and straightforward. Wire adjustments involve no special tooling, so operators find the machine extremely easy to run.
High Cost Savings
Producing higher volumes of booklets using staple cartridges can be very expensive. Using a reel of wire could reduce consumable costs by up to 90%. And, there's less operator involvement as a reel of wire will produce up to 50,000 stitches.

Synergy with Production Printers
SDD's BLM6900 can be installed inline with several different production printers. And, as it's a modular system, you can choose the right modules for your applications.
For example, printing on the spine is possible when a square spine module is fitted. This not only provides a spine printing opportunity but also ensures that the booklets are flattened which enables easier packing and distribution.
Different types of media are handled easily on the SDD BLM6900. And, for color media, SDD has incorporated a patented Color Fold Module which ensures professional quality booklets are produced.
Enhance existing capabilities and increase productivity with an SDD Professional Booklet Maker!
For more information about how the SDD's Finishing Link Technology can help your business, CLICK HERE