Alumni in Print – Where Are They Now? - Alexandra Hartman
Alumni in Print – Where Are They Now?
The Print and Graphics Scholarship Foundation is publishing profiles featuring some of their more than 6000 former scholarship recipients. This series gives you an up close and personal insight into the thoughts and motivations of the former students who are a part of our industry today.  As our current employees reach retirement and leave, replacing them becomes an increasingly important factor for many companies. Here is one story…
A Profile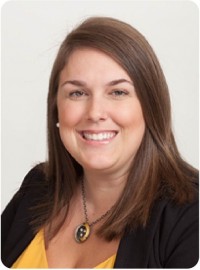 Alexandra E. Hartman graduated from Clemson University with a Bachelor of Science Graphic Communications in 2009. She then continued at Clemson, receiving a Master's of Science Packaging Science in 2011.
How did you first get interested in the graphic arts, or decide to focus on graphic communications in school?
I had a penchant for all things creativity, but was also very technically minded. Graphic Communications seemed to encompass the many facets of my personality.
Did you take any courses in high school that were related to graphic communications, or that prepared you for your planned career?
I had no exposure to any courses in high school that pushed me towards this career path.
How do you think going through your education process prepared you for the workforce?
My education gave me the backbone I needed for entering the printed electronics industry. Clemson University offered a diverse program that allowed me to learn many different and novel printing processes. Additionally, I was fortunate enough to be at the entry level to the printed electronics program started at Clemson in conjunction with the Sonoco Institute of Packaging and Design.
Clemson also invited industry leaders to speak and inspire our class to excel in our field, and to think outside the box. It was at one of these seminars that I found my inspiration to enter the field of printed electronics.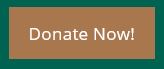 In The Workforce Today
What company are you working for now and what types of products and services do they provide to their customers?
I am working at Printed Energy which is located in Tempe, Arizona. We work in printable energy, both in primary and rechargeable batteries. We also have plans to continue research in the photovoltaics arena.
What job did you first have with the company when you started, what position do you have now, and/or what else have you done since joining the company?
I only recently transitioned to working for Printed Energy. My role is as their Process Engineer, but as we are a small company, I also perform a variety of other tasks. I work in material procurement, ink development and characterization, process improvements, etc.
What do you think employers are looking for in today's workforce and the current industry environment?
I believe employers are looking for hard working individuals. It seems more and more pervasive that work ethic has been on the decline, and I believe employers would like to see a resurgence in old fashioned business policies. I also believe that (in my particular field) employers are also looking for people willing to get their hands dirty. In research and development, you have to realize that the only way to further development is to be a hands-on individual. You can theorize all day, but until you have actual results, it means nothing.
Is there anything that you have found to be particularly different from what you initially expected, now that you've progressed through your work career for a period of time?
I work in an industry that is only just starting to get off the ground. My biggest surprise is that printed electronics still hasn't found its footing. This is still a risky venture to partake in, but I want to be in at the beginning, in order to grow with the industry.
Have you changed your plans or ideas about what area or type of job you might like to have since you first considered the graphic communications field and began studying for a career in it?
When I first started in Graphic Communications, I believed I would work in the food packaging industry, since print medium is a dying art form and food packaging will be around forever. I never dreamed I would enter such a novel and developing field.
What do you see yourself doing a few years from now?
I cannot imagine working outside of the printed electronics industry now.My plans are to eventually enter a managerial role for the manufacturing of printable energy storage.
Was being a recipient of a PGSF scholarship important, or did it have an impact on your future or ability to succeed in the industry?
Every scholarship I received in school made it possible for my education to continue. I am eternally grateful to PGSF for helping me to help me in realizing my dream career.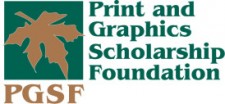 PGSF works to inform young people about the opportunities that are available in the graphic arts industry and then support them during their educational phase. To learn more about PGSF, or how you can support its work, visit www.pgsf.org or contact John Berthelsen at [email protected].  PGSF is a 501(c)3 non-profit organization and contributions are tax-deductible to the extent allowed by law.