New Buyers....Can Represent Gold...For Well-Prepared….Committed Suppliers
For more
By Sid Chadwick, Chadwick Consulting, Inc.
"It is better to be high-spirited even though one makes more mistakes, than to be narrow-minded…….. and too prudent."………….Vincent van Gogh
INTRODUCTION: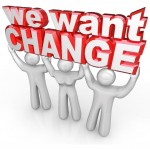 "They changed Buyers….."
….…is possibly the #1 or #2 reason for customers decreased purchases, and moving to another supplier.........….if we listen to our Sales Reps and CSR's. It's also an explanation too often accepted at face value….. seldom pursued with follow-up questions.
Sales Reps and CSR's seem to know many of the "changes in Customer's Buyers"…  --- but tend to inform senior management….only when asked, "Why are this Customer's  purchases off so much from last year?"
A treasured client, an Hispanic-family-owned company in California, developed a program --- from our collaborative recommendations --- I'd like to share with you --- for when your "Change in Buyers" --- occurs.
They create a "Personalized, New Buyer's Book Program", for their New Buyer… and their servicing CSR, that shows:
What the New Buyer's company previously bought, including frequency, specs, and pricing.
 What they've Quoted, including specs, and frequency, that they didn't win.
What they could supply, that they believe the Buyer's employer is buying, often including but not limited to:
Digital and Offset print.
Stickers & Labels
Ad Specialty & Promotional Items
Direct Mail Services
Variable Data & Personalization
Door Hangers
Wide-Format, Retractable Banners, and Signage –  including Installation --- all illustrated
 Vehicle-Wraps & Decals & Installation(s)
Graphic Design/Web-Design Capabilities (from their Creative department)
Silk Screen & Embroidery
A Luncheon Invitation…. to visit…. and "Meet the Team"…
and….Much, Much More….!
 
SUMMARY:
Most New Buyers move into position, with little to no documentation to guide their activities.
Smart, competitor, prospective Sales Reps --- and Inside Sales Teams --- recognize quickly, that when a New Buyer moves into position, their chances of gaining a Customer, just improved…..!
That "New Buyer Program"…has consistently… (if the new Buyer didn't have a close relative in printing) --- delivered additional revenues --- from the New Buyer organization.
Plus……..
By promptly following-up….. the Buyer who left --- history shows they've experienced better than a 70% chance…..of obtaining….. an additional customer.
Regrettably, these types of opportunities are too seldom tracked…..for accountability at most organizations.
What's your Program… for New Buyers…? Is anyone tracking that Program, or its follow-up results…..?
"Some books are undeservedly forgotten…….none…..… are undeservedly remembered"…………………..W. H. Auden