Talent…. Waiting…Needing… To Be Captured
For more
By Sid Chadwick
"When you are going through Hell….keep going…"…Winston Churchill
INTRODUCTION: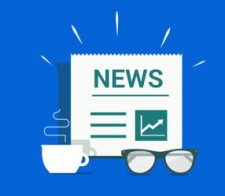 News… from our Peer Group Fronts:
We surveyed our employees…and were shocked at how many plan to retire… in less than two years….we have to develop a plan…

I hired an experienced person I couldn't believe was available…to work from her home….'already paying off….'increasing her hours.

We initiated our 1st Customer Survey… in over a decade….results are surprising…and helpful…. on numerous issues….

We awarded bonuses to a number of employees who stepped-up, and made significant contributions when we desperately needed them….'wouldn't have several new accounts we have today…without their efforts.

We were advised to order 40 truckloads of paper….before… we were put on allocation.

We're losing too many truly great CEO's…who weren't ready to leave  their family…or their company…

A CEO is in a "contest" with his V.P. of Sales & Marketing….which of them will produce the most Periodic Business Reviews --- this year… as illustrated by improved revenues from those "Current Top 20 Customers"..?
'Got a call today from a CEO…wanting to establish a "Profit-Sharing/Retirement Program"… for his: (a) Senior Management, and (b) all front-line employees….for improving long-term company performance….recruitment….and skilled employee retention….It's happening….
Growing client has instituted: (a) hiring 6# – no –8# new Sales Reps – based on personality, work ethic, and "attitude", not print experience, with (b) an intense Weekly Education & Training Program --- for entire Sales & Production Team. Their bottom-line is over 10%. Mantra: "Everything we do can be improved."

SUMMARY:
How much improvement….radical, needed improvement…can you probably develop…using your organization's current talent….?
At least on the surface…"Change"… appears to be happening outside our industry ….faster than inside our industry.
Truly progressive organizations… are in a self-imposed race… to perform….to relentlessly improve how they perform.
In a U. of Houston Digital Media Curriculum, several Classes were recently introduced to a sample company analysis -- in which they reviewed how "Customer Market Value-Added Contributions" – can be superior to traditional "Profitability".  (Not many companies measure – "both" – for improving company direction.)
Where do you go for excellent suggestions…and critical discussions….for improving your organization's direction…and performance…?
"Direction is more important than speed…"…Dick Gorelick, Consultant, Writer