Who's Invisible……?
For more
By Sid Chadwick, Chadwick Consulting, Inc.
"You can observe a lot….just by watching.."…..Yogi Berra
INTRODUCTION: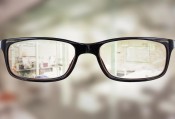 Who we don't see…..we're (re)learning…are significant… to our future.
I started a list….of who's there….but whom I don't see… or have much contact with….that LIST… just didn't stop….
Association No. 2 Executives….those critical support people --- who get things done….and who keep the No. 1 Executive….out of trouble…often.
My parish's Office Manager….who keeps our priest, deacon, and vestry – on point.
My suppliers…who repeatedly delivered…sometimes personally…at night.
My Buyer's lead support personnel….who are learning both positions….out of necessity….and one day…predictably….will be recognized to be critical… to our organization.
My Banker's key support personnel…..who didn't leave early….and made the difference for us….more than once….these last few weeks.
Our courageous neighborhood Senior Living Facility Caretakers….
My Life Partner….who seems to repeatedly….exceed my expectations…looking back….clearly….angels put us together……
Our local school's Coaches…who made sure their senior players looked forward…with confidence…
Top executives at our local manufacturing organizations…who have quietly supported their employees… and our community….over and over.
That dusty list of Customers…who have not bought in over two years…but still remember us.
That New Buyer….who's struggling to learn each supplier's systems…without written instructions or guides….or available supervision.
Our Health-Care Professionals…and First Responders…who with courage and commitment…were there….every shift…..
My CEO Peer Group's capacity… to care…. who sent modest but Unforgettable… much needed checks…that most of them didn't have….without invoices from me…to support my modest…but relentless Practice…..…..(Unprecedented…!)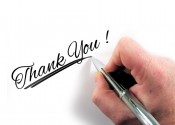 SUMMARY:
As you have time this week…and next week….is there any reason you can't send a personal, heartfelt  "Thank You" Note….to someone you may not see or talk to ….but who makes THE Difference…in what you and I have to work with…..?
"Ultimately….we are teachers…"…..Wanzie Collins, CEO, Panaprint