SDD Finishing Link Technology: The Missing Link For More Profit in Booklet Making
Are your operators in need of some help in their booklet making operation? Are your operators losing productivity? Is the quality of the booklets far from satisfactory?
Maximizing productivity is the key to success in high functioning print operations. If booklet making is hampering productivity and profits, the SDD missing link is the answer.
The Missing Link
Attaching an SDD Booklet Maker to your production printer can be an immediate solution and an answer to that problem.
SDD's BLM300 Booklet Maker System is the finishing link technology that provides three enhancements:
      1. Modular system to match your needs
      2. Maintains printer productivity
      3. Produces professional-looking, high-quality booklets with a square spine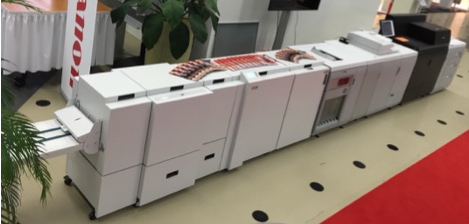 Click on the graphic to see the SDD BLM300 in action
Impressive Finishing Technology
The SDD BLM300 features automatic adjustment when changing paper sizes and booklet thickness to optimize efficiency. This automation means that there's no need for operator intervention during runs.
Simple Operating Panel
SDD's BLM300 can be set up easily using the graphical user interface. Job set up is therefore simple and straightforward.
Floor Space
Recognizing the premium cost of production floor space, the SDD BLM300 was designed with compact modules to minimize the required production area required.
Synergy with Production Printers
SDD's BLM300 is simple finishing link technology that installs inline with several production printers.
The types of application for this system are very broad. For example, booklets up to 30 sheets (120 pages) as well as very thin booklets can be produced.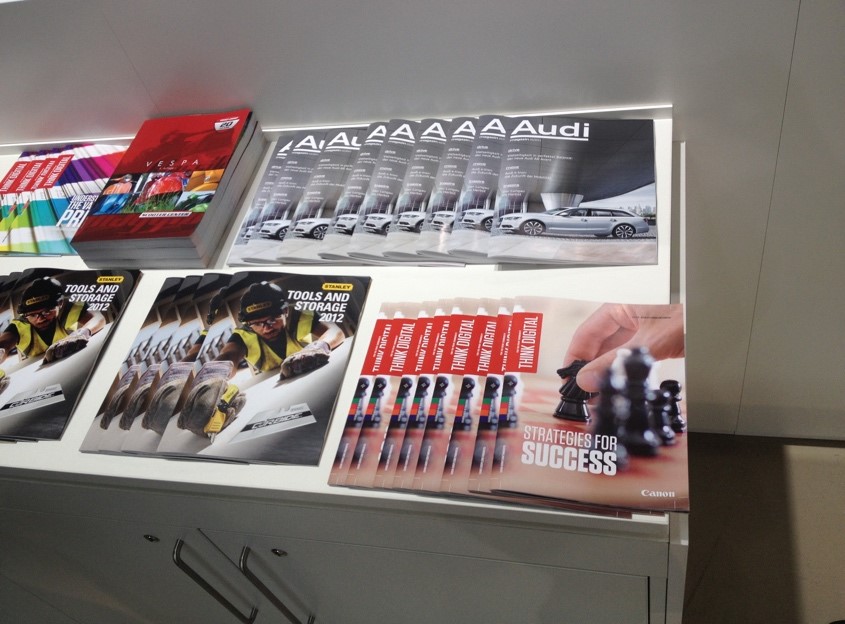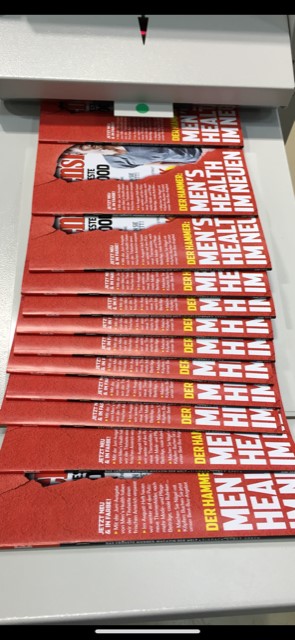 This highly productive finishing solution keeps pace with the printer. Its modules include:



Face trimmer;




Top and bottom trimmer;




Square spine module to flatten the spine and make distribution easier.




 
 
Even printing on the spine becomes possible! And, there's a choice of booklet stackers to suit your needs.
Color Media
For color media, SDD has incorporated a patented Color Fold Module which ensures excellent quality booklets are produced.
Enhance existing capabilities and increase productivity with an SDD Booklet Maker!
For more information about how the SDD's Finishing Link Technology can help your business, %form%