Alumni in Print – Where Are They Now? - Greg DeGross
The Print and Graphics Scholarship Foundation is publishing profiles featuring some of their more than 6000 former scholarship recipients. This series gives you an up close and personal insight into the thoughts and motivations of the former students who are a part of our industry today.  As our current employees reach retirement and leave, replacing them becomes an increasingly important factor for many companies. Here is one story…
A Profile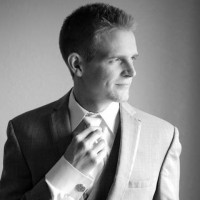 Greg DeGross attended Western Michigan University, and graduated in the spring of 2013 with a BS in Graphic and Print Science, and a Business minor.
How did you first get interested in the graphic arts, or decide to focus on graphic communications in school?
During a visit to WMU, I met with several professors in the Graphic and Printing Science program. They discussed career opportunities after graduation, hands-on learning, and scholarship opportunities to support my education.
Did you take any courses in high school that were related to graphic communications, or that prepared you for your planned career?
I did not.
How do you think going through your education process prepared you for the workforce?
Many of my classes focused on working within the industry. The classes weren't all about how to run a printing press or how to create an art file. Classes about print management, professional/technical writing, and business administration were key to my success. Some of the most beneficial experiences for me came on visits to companies within the graphic communications industry.
In the Workforce Today
What company are you working for now and what types of products and services do they provide to their customers?
I am with Nosco, Inc., located in Gurnee, Illinois. Nosco is a healthcare packaging company, providing folding cartons, pressure sensitive labels, and package inserts to healthcare and pharmaceutical companies. We are recognized as a pioneer and leader in Digital print technology.
What job did you first have with the company when you started, what position do you have now, and/or what else have you done since joining the company?
I began my career at Nosco with two summer internships, first in the Digital printing press room, then on the Quality Assurance team. After graduation from WMU, I joined Nosco full-time as a Senior Quality Assurance Specialist. Eight months later, I transferred to a new Nosco facility in Philadelphia, PA to support the start-up of the first all-digital printing facility dedicated to the healthcare industry. I became the Quality Manager of this plant in its second year of operation. I then transferred back to Nosco's Gurnee facility, where I served as the plant Quality Manager. A new career opportunity was presented to me on the Operations team, where I became a Production Team Leader in our Enclosure Value Stream (Inserts/outsets). This is my current position.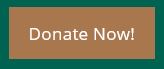 What do you think employers are looking for in today's workforce and the current industry environment?
Employers are looking for employees who can perform at a high level and have high growth potential. They are looking for leaders or people who can become leaders. Creating a high-performing organization is key to success. Graduates who leave school with a passion for growth are desired by industry recruiters.
Is there anything that you have found to be particularly different from what you initially expected, now that you've progressed through your work career for a period of time?
As cliché as it sounds, you create your own success. Sacrifices and hard work are recognized by organizations and you will be rewarded accordingly.
Have you changed your plans or ideas about what area or type of job you might like to have since you first considered the graphic communications field and began studying for a career in it?
When I initially graduated from school, I saw a long career in Quality ahead of me. As I grew within my career and developed a Quality focused mindset, I saw that I could take this knowledge and use it in an Operations role, where I could integrate Quality into the manufacturing process. While I don't want to limit myself to a specific area within the graphic communications field, my aspirations for leadership have not changed since graduation.
What do you see yourself doing a few years from now?
Within the next few years, I plan to be in a mid-level to senior leadership position within my current organization or within the graphic communications industry. I am currently pursuing an MBA to further develop my leadership skills and support my career advancement.
Was being a recipient of a PGSF scholarship important, or did it have an impact on your future or ability to succeed in the industry?
Absolutely! The PGSF scholarship supported my education by changing my focus from paying for my degree, to achieving my degree with job opportunities after graduation.
Anything else that you would like to add?
I appreciate the opportunity to be interviewed! It's great that the PGSF continues to support me, even after graduation!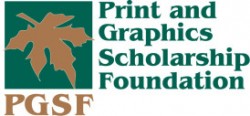 PGSF works to inform young people about the opportunities that are available in the graphic arts industry and then support them during their educational phase. To learn more about PGSF, or how you can support its work, visit www.pgsf.org or contact John Berthelsen at [email protected].  PGSF is a 501(c)3 non-profit organization and contributions are tax-deductible to the extent allowed by law.