SDD Finishing Link Technology: The Missing Link For More Profit in Large Format Printing
Are your operators in need of some help in their total large format production operation? Are your operators losing productivity? Is time being wasted trying to keep up with handling the large volume which has been printed?
If so, adding an SDD Roll Wind Module to your large format printer can be an immediate solution and an answer to that problem.
SDD's Roll Wind Module is the finishing link technology that provides three enhancements to your large format printer:
      1. Re-winds continuous format output
      2. Maintains printer productivity
      3. Increases handling capacity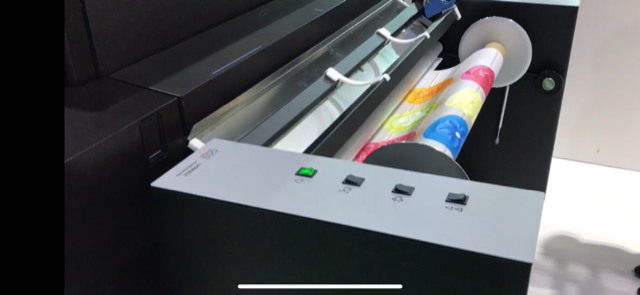 Impressive Finishing Technology
The SDD Roll Wind Module features automatic adjustment using an active dancer principle to optimize efficiency. This means that there's no need for operator intervention during runs as the RWM keeps pace with the printer.
Simple Operating Panel
SDD's Roll Wind Module can be set up easily using the four buttons on the operating panel. There's no complicated display, just a simple row of buttons!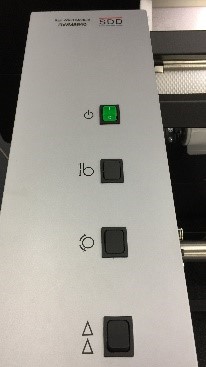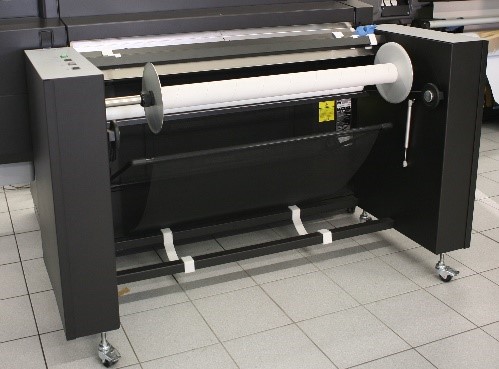 Floor Space
Recognizing the premium cost of print production floor space, the SDD Roll Wind Module was designed as a compact unit to minimize the required production space.
Synergy with Large Format Printers
SDD's Roll Wind Module is simply finishing link technology that installs inline with several large format printers.
The types of application for this Module are very broad and include point-of-sale posters, technical drawings, GIS maps and wider graphic arts applications.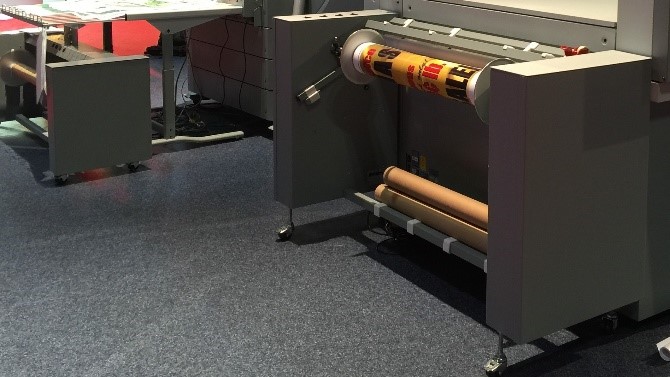 This productive finishing solution produces consistently rewound rolls with an excellent winding structure. That results in easy and fast handling and changing of paper rolls. Moreover, SDD Roll Wind Modules deliver outstanding reliability. Capable of handling many different kinds of media, the flexible RWM's can be used for both winding and unwinding making them easy to integrate with your workflow.
The RWM is highly versatile as it can subsequently be moved to a laminator or cutter to finalize the end product, thereby utilizing its unwind feature. Alternatively, you can take a rewound roll and load it directly onto an XY Cutter.
Enhance existing capabilities and increase productivity with an SDD Roll Wind Module!
For more information about how the SDD's Finishing Link Technology can help your business, %form%