Go Look… Again…..Something….Several Something's….Are Different……
For more
By Sid Chadwick, Chadwick Consulting, Inc.
"Strong Management Disciplines…Collaboration…..Innovation… Disciplined Practices...are so much more than….'On-Time Delivery' "……Sid Chadwick
INTRODUCTION: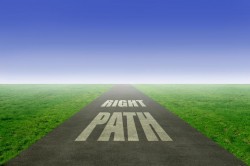 Here are but a few Customer Markets…. that appear to be…growing…..
Creative Departments…that can produce exceptional creative (so much more than 'clean-up artwork')….including updated…. revise and create Websites…..create Portals for your customers….for their customers' ordering… electronically….they need your help……Now..! Online ordering… is changing buyer's spending….particularly for retail.
Short-run Packaging….can be…should be…. "booming"…if…. your customers know what you can produce…..what cutting-die designs you already archive….and especially if you have a "packaging designer" on staff…..customers and prospects need to be reminded……we have clients who testify that about 90% of designs they are asked to develop…become live projects…!
Financial Organizations…(e.g., Credit Unions, Mortgage Companies, Banks, Savings & Loans)…have tsunamis of print communications tentatively planned……in their pipelines…..for months…!
Food Mfgrs…….are often running 24/7… can't seem to catch-up… (no one going-out to restaurants….kids home from school….look at your grocer's shelves…!)…..their need for labeling…..just keeps growing…..!
Charitable Organizations….seem to have entered a temporary stage of… "deer in the headlights -frozen"….yet their need for advice and counsel on how to keep constituencies engaged…has never been greater…..
Signage….for Medical…Food Stores…and Critical Services….needs are changing….and are expected to continue to change.
Medical Kitting….(which combines packaging and print)…..is "hot"…and growing….organizations with this capability… customer references…..are hiring….for the long-term…..
Community Magazines….may appear to be turned down for lack of retail --- all but disappearing…..yet….someone observed a drive-up restaurant giving-out ---with their drive-up meal --- one, then two copies of their local community magazine…..Alumni Magazines…..are also needing to stay on schedule…on focus….
Referrals….personal introductions….appear easier to obtain…than previously experienced….it's also an easier time to ask, "What would you like to see us improve"…or…"What should we change….?"
Consolidation of Suppliers…..smart Suppliers are initiating these discussions….promoting benefits of: (a) Less time required when fewer suppliers --- more important issues can then be attended to, (b) improved….more consistent quality, (c) less time required to correct supplier errors, (d) better coordination of "standards of communications", (e) constant performance improvement….and (f) better value – for both organizations.
Storage & Fulfillment: About 90 days ago, I failed in persuading a client, with meaningful Storage & Fulfillment capabilities (and much more of that capability --- available to them) --- to not make… "Buying print from us above a certain amount" -- a requirement for their providing that critical service. (They were recognized for their market strength in Storage & Fulfillment.)  My opinion: "Allow that entry into your company to be the beginning of a great, growing relationship. Maybe they'll rethink that strategy….! Many customers today are looking for additional, new ways to reduce their costs…"Storage & Fulfillment" tends to have multiple layers of costs --- at customers locations.
Note: This morning, I had two phone calls --- where the client's customers were clearly using the wrong communications strategy (e.g., Outdoor Billboards). The U.S Post Office --- still gets through….! By knowing your customers' communications and Business Development strategy --- you can make an intelligent inquiry:  "Could we talk about how your communications strategy is working?"
Something's Changed….hasn't it….
Note: The few clients who are "running flat-out" --- have "packaged their Services" --- such that their strongest clients…. come to only one source --- for "revising their communications/promotion  strategy --- and subsequent execution."
SUMMARY: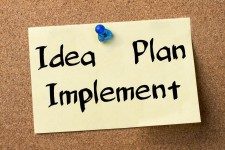 Giving Business Development folks a… "new assignment"…is inadequate.
Best practices include: Put it in writing…role play potential discussions….be clear re. what "desired results look like"….. then measure… document….. ….chart…. and report results…at least weekly…so everyone knows…..who is producing….…and…what new information is helpful.
Follow-up….follow-up…and follow-up (….this is not… "the initiative for the month"…).
Wanzie Collins of Panaprint pointed-out to me… that "when someone shares a new, useful idea with me, and then I share a useful idea with them…we both come away with… two useful ideas…."!
Note:…. Something's different……Something's changed…..what are your people….your customers ….experiencing…and reporting to you….that's different…..?
Are good questions and discussions occurring…and being documented….and shared…..for follow-up…?
The University of Houston has a "Senior Thesis Paper" in motion… on which we've been asked to collaborate…..focusing on, as I understand it….."Increasing Use of Public Databases….to Solve and Improve Business Performance."
We've taught the use of these growing public Databases….. for over 30 years….even offered demos to Trade Shows……(of course…..it wasn't "hi-tech technology"….generally….'No Takers'…)…..so….The U. of Houston, and their Dr. Jerry Waite…..and their Mark Hargrove….and their 600 – 900+ students….are Beneficiaries…. of the Case Study Curriculum we wrote…..
Yes… we're in a war….that each of us… can win…..
"Guided by robust feedback loops, I returned to three questions: 'What do I know?...Who needs to know?.....Have I told them?'.....Shared data displays kept all planning elements… aligned."…Call Sign Chaos, Learning to Lead,  Secretary of Defense, General Jim Mattis, p. 60