Who Has…"The Most Informative Quote Letters"….?...or….Useful Information Which Can…"Elevate Your Differentiation"
For more
By Sid Chadwick
"There's always lots of room… at the top"…Family Attorney, Clyde Randolph
INTRODUCTION:
Let's put ourselves in our Buyer's position….. a position more often than not that includes:
Lack of experience

.

Difficulty evaluating Suppliers….and Quote Letters from different suppliers – other than comparing their "Prices".

Little to no useful information on suppliers' Quote Letters --- other than "Prices"….and "Specs"– originally from the Buyer's organization".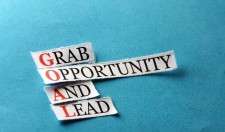 Is there a Major Opportunity – in every Quote Request – we've been possibly missing…?
One of my Objectives: I want to create reasons for my Target Buyer… to almost always want a Quote from me… and my organization….that we can win….
When I provide useful…. educational information -- to my Buyer, I've invisibly brought my Buyer… closer to me…and my organization.
Examples of Useful, Educational Information – that can Elevate my Quote Letter:
Why we are most experienced with successfully producing this particular project.

"Traps" not recognized in: (a) Production Schedules, (b) Project Design, and (c) Options not discussed.

"Options" – not requested…but which can elevate Buyers "Value-Received" for price paid.

Important issues previously discussed, but not included in Buyer's Specs. Examples could include (a) shippers to use/not use, (b) Format of Invoicing – preferred, and (c) identification of important delivery details.
SUMMARY:
I want to distinguish, to differentiate – my organization… and me – as the Preferred Supplier… to my Target Buyer(s)….through my Quote Letters.
Providing a more effective Quote Letter to my Buyer – acknowledges the importance of that person and organization – in a substantive way…such that they inevitably want me…. as one of their suppliers……..as The Preferred Supplier…
All this…. I can influence…..I can impact…..if… "My Mission… is to win more profitable work…..!"
"Never, never rest contented with any circle of ideas, but always be certain that a wider one is still possible…"…………..Pearl Bailey