SDD Finishing Link Technology: The Missing Link For More Profit in Booklet Finishing
Are your operators in need of some help in their total booklet production operation or unable to obtain the kind of ultimate booklet perfection that professional printers can? Are your operators losing productivity in the booklet production operation? Are materials being wasted in re-runs and repairs?
If so, adding the SDD BLT7202 2-Side Trimmer and SFM7704 Square Spine Module to your booklet making line can be an immediate solution and an answer to that problem.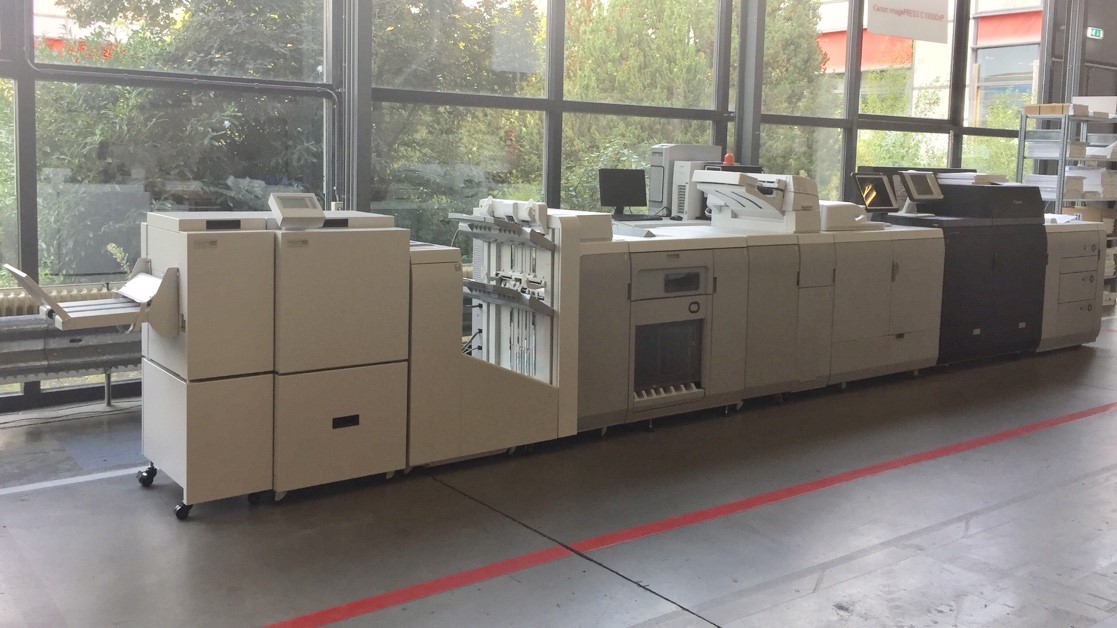 SDD's BLT7202 finishing link technology provides three enhancements:
       1.  Precise trimming of the booklet's top and bottom
       2.  Perfect flattening of the booklet spine
       3.  Increased booklet stacking capacity
The Result:
Professional looking booklets

Less labor

Return customers

Increased revenue
Precision Finishing Technology
The SDD BLT7202 module is specially designed with an extended output belt to optimize efficiency. The 2-Side Trimmer with Square Spine Module provide efficient production cycles without the need for operator intervention.
Normal booklets: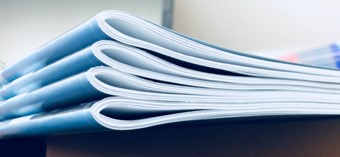 Square spine booklets:

Trimming of both ends of the booklet is done in one action followed by flattening of the spine. The result: a high-quality, professional-looking booklet. And, it makes the booklets much easier to stack and distribute!
Graphical User Interface
SDD's 2-Side Trimmer can be easily set up using the digital display. The display includes the ability to quickly and precisely adjust the side trim.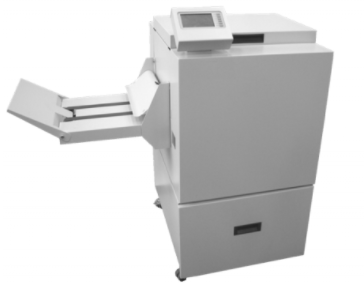 Floor Space
Recognizing the premium cost of print production floor space, the SDD module was designed as a compact unit to minimize the required production space.
Synergy with Production Printers
SDD's BLT7202 finishing link technology installs inline with many production printers.
This highly productive finishing solution produces professional-looking booklets with a square spine and is ideal for a wide range of on-demand applications.
This SDD enhancement fits directly inline with a booklet finisher. Adding the SDD modules to work inline with a production printer provides a seamless operation.  Therefore, it's possible to create a complete full-bleed printing and booklet making system in one line, providing you with more profit opportunities and reducing costs.
Reports, brochures, manuals, policy documents, and more can be quickly printed and finished in one streamlined operation, without the need for manual handling or finishing steps in between. The square spine finish allows for printing captions on the spine, further increasing the booklet's value to the customer.
The addition of the SDD BLT7202 2-Side Trimmer and SFM7704 Square Spine Module provides a revenue-enhancing strategic upgrade for high quality booklet production with enhanced automation.
For more information about how the SDD's Finishing Link Technology can help your business,
%form%