Alumni in Print – Where Are They Now? – Ben Kendziorski
The Print and Graphics Scholarship Foundation is publishing profiles featuring some of their more than 6000 former scholarship recipients. This series gives you an up close and personal insight into the thoughts and motivations of the former students who are a part of our industry today. As our current employees reach retirement and leave, replacing them becomes an increasingly important factor for many companies. Here is one story…
A Profile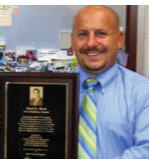 Ben Kendziorski attended Waukesha County Technical College (WCTC), in Waukesha Wisconsin. He graduated in 2002 with an Associate Degree in Printing and Publishing.
How did you first get interested in the graphic arts, or decide to focus on graphic communications in school?
I took a graphic arts course as a freshman in high school and I took to it very quickly. By my sophomore year in high school knew that I wanted to have a career in the printing industry. I enjoyed running printing presses and I always thought that is what I would end up doing for a career.
Did you take any courses in high school that were related to graphic communications, or that prepared you for your planned career?
I took 4 years of graphic arts courses in high school. I was also a teaching assistant for graphic arts during my senior year in high school.
How do you think going through your education process prepared you for the workforce?
In high school and in college we would run live orders for customers that had due dates. These customers expected the same high-quality printing from us as they would have from any print shop. I also was in the co-op program during high school, so I would go to school for half a day and then I would go to Western States Envelope Company (where I still currently work) in the afternoon. During that time, I trained in many different areas. Then I was able to work full time at Western States Envelope while going to college in the evenings to get my degree.
In the Workforce Today
What company are you working for now and what types of products and services do they provide to their customers?
I work for Western States Envelope and Label Company out of Butler, Wisconsin. I have been a sales rep for them since 2003. I currently cover Central Pennsylvania and Maryland. Recently, I was promoted to Mideast Regional Sales Manager. We provide the highest quality envelopes and labels to the printing industry.
What job did you first have when you entered the industry or with the company when you started, what position do you have now, and/or what else have you done since graduating?
When I first started at Western States, I bounced around from one area to another, so I could learn as much as possible before deciding what I liked best. I worked in prepress (both on the computer as well as doing manual stripping), burned printing plates, ran a jet printing press and helped on many pieces of folding equipment.
Once I graduated from high school I started working full time as a customer service rep for one of the top sales reps in our company. His name is Bill Geiger and he was my mentor for many years. I owe much of my success to him. Once I graduated from college and turned 21, I was offered a sales territory in 2003 in Pittsburgh. In 2006 I moved further east to Harrisburg to grow my sales territory.  In 2015 I won the David C Reed Sales Excellence Award which is given out annually to the most deserving sales representative at our company. I was then promoted to Mideast Regional Sales Manager in June 2018.
What do you think employers are looking for in today's workforce and the current industry environment?
I think employers are looking for people who will work hard every single day that they come to work. They are also looking for people who are not afraid to think outside of the box.
Is there anything that you have found to be particularly different from what you initially expected, now that you've progressed through your work career for a period of time?
When I first started getting into the printing industry digital printing was not something I was aware of. Now, digital printing is everywhere and that took a while to get used to. I have learned in this industry that you must embrace change as we are constantly finding new, better, and more cost-efficient ways to produce printed pieces.
Have you changed your plans or ideas about what area or type of job you might like to have since you first considered the graphic communications field and began studying for a career in it?
Yes, I originally planned on running a printing press for a career. I realized rather quickly though that I loved the excitement of selling as a living. My complete background in the printing industry has really helped me excel at my job, as my customers are primarily printing companies.
What do you see yourself doing a few years from now?
I hope to still be working at Western States Envelope and Label, while growing my sales and giving back to the company that has given so much to me.
Was being a recipient of a PGSF scholarship important, or did it have an impact on your future or ability to succeed in the industry?
Yes, it gave me the confidence that I was making the right choices for my future.  It also helped me to concentrate on my schooling instead of figuring out how I was going to pay for college.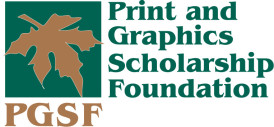 PGSF works to inform young people about the opportunities that are available in the graphic arts industry and then support them during their educational phase. To learn more about PGSF, or how you can support its work, visit www.pgsf.org or contact John Berthelsen at [email protected]. PGSF is a 501(c)3 non-profit organization and contributions are tax-deductible to the extent allowed by law.