Is Your Backlog…..Coming Down….?
For more
By Sid Chadwick, Chadwick Consulting, Inc.
https://www.linkedin.com/in/sid-chadwick-163a1a12/
"We make more progress by owning our faults than by always dwelling on our virtues"……..Thomas Brackett Reed, quoted in Samuel Walker McCall, The Life of Thomas Brackett Reed, 1914.
INTRODUCTION:
Our Business Development Director's Peer Group's discussions --- shall we say --- were unusually focused.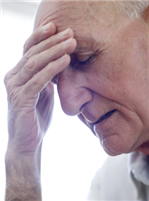 One of our members had just lost his largest customer…. representing approximately 15% of his total revenues. (That customer's credit wouldn't support continued sales to that customer.)
Another member was unhappy with his Reps ("Outside Reps" --- not "Inside Reps") --- not: (a) prospecting, (b) not providing a Weekly Itinerary --- showing upcoming appointments (or lack of appointments), and (c) not producing meaningful, substantive Quote Letters --- their Quote Letters were too often "generic" --- looking too much like a pure regurgitation of the specs the customer had forwarded --- and worse --- just like the Quote Letters from companies he competed against.
There was intense interest from Attendees re. "What options and actions…. to take":
Here's a Summary Review of our Peer Group's Discussion:
Get your hands on all of 2019's Quotes (whether you won the work or not, at this point, is secondary): Assignment: As your year rolls forward, have your Reps call every company you quoted, asking words to the effect: "Is this or a similar Project in your Budget for this year?" (Weekly – Count – and Report - the jobs that are uncovered.)
There were well over 300 additional Products and Services requested in your Customer Survey --- including Referrals.  Assignment: Go back to each of those Referral offers, and ask if you gave them a week or two, could they come up with a company and contact to introduce you to…? (Weekly – Count – and Report - the Requests for Quotes --- and Referral Introductions --- that occur.)
Follow-up, promptly, every open recent Quote, not yet awarded. Role-Play negotiating discussions. Assignment: Ask what you might need to do to bring that work in? (Weekly – Count – and Report - the jobs that are awarded because of your call.)
Follow-up every Quote you didn't win in the last 30 days, and let that Buyer know that you are still interested --- and if they aren't getting the Service they were promised, or wish they were receiving --- that, "You are there for them." (My experience is that approximately 10%-20%  of jobs that are awarded --- are still available to be won --- and at a higher price --- as the first Rep who won the work --- goes "casual".)
Assign for personal contact --- all (a) Neglected Customers, (b) House Accounts, and (c) Small Accounts --- to be contacted. Assignment: Weekly - Count – and Report your Quoting Opportunities, and Work Won.)
Send a hand-written or email "Thank you" note – to every meaningful Quote Opportunity --- that you either Win --- or --- Lose. (Yes --- a "Thank You Note" to those you don't win, saying "Thank you for the opportunity --- we're here if you need us…and… if something doesn't work-out….we are here to serve YOU…!!!) Assignment: Count the Quotes from those Buyers --- you start winning.
Do a review of how many Buyers are "new". Assignment: Extend an invitation for a Plant Tour --- including personal Invitations to meet "The Team" --- and then take them to lunch --- with your Team. Remember --- most of your Buyers have never been to a commercial print plant….! Prepare your tour, personalize it, and make sure your guest feels --- "Special"..! Finally --- send them a personal "thank you" – for making time to visit your company, and meet "The Team".
On your Quote Letters, start them out --- offering what your Rep has learned is important to your Buyer --- beyond specs --- and especially what other companies can't or won't do --- that's been requested.  At Quote Review in your customer's offices, you can practically hear their Dept. Mgr. say to your Buyer, "Looks like only one company understands what we want….!" Assignment: Count your Improved Quote Hit-Ratio.
SUMMARY:
The proper buying of Print is a difficult task…and like health-care… is a custom-made transaction, a custom-made experience.
Patients can't "test-drive" the health-care they experience. They can't "test-drive" the project they need printed. 
Most of your Buyers want something improved. Do you know what that might be….?
Do you want your Buyers….to want to do business with you….and your organization…for how you treat them…for how they feel when dealing with you……and how you distinguish yourself…..to them…...?
Too many Business Development leaders allow themselves to be compromised…..to be worn-down by passive subordinates…..such that what should…. and needs to be done…isn't….theirs is a  responsibility …that can not be delegated….and should never be neglected…..!
"He who walks in the middle of the road….gets hit from both sides…" …… George Schultz,  quoted in Richard M. Nixon, The Memoirs of Richard Nixon, 1978
PS: Most of those activities can be accomplished from a Business Development person's 'office at home' --- and reported-in, either weekly or daily --- 'good news' --- should be reported daily, as a bias.