If Our Eyes Are Closed…..No One Can See Us…..!
By Sid Chadwick
"Participants in this bizarre story….that won't die….won't go away…….are acting like……'If our eyes are closed…..no one can see us'…"…….MSNBC Commentator
INTRODUCTION:
This is about changes in our society….in our culture….that generate ….penalties…..much because of a lack of prompt feedback….to key participants.
Case No. 1. We've just finished a profound Pressroom Performance Workshop. One participating organization (with 18 Pressmen attending) acknowledged that lack of ….or delayed major press maintenance…….. …………..inevitably leads to slower running equipment….costly production disruption….and missed deliveries.  Yet, major press maintenance (daily, weekly, monthly)….is recognized as required, to keep a plant profitable………..However, no one was checking and reporting ……and there were no "internal" penalties…other than down equipment, and broken customer promises…….Discussions lead to acknowledgement of opportunities to capture hundreds of thousands of dollars…..of additional revenue….at profitable margins.
Case No. 2.  We've just finished an "Assessment" of a major university's "In-Plant Printing Department".  In my research, I found that most In-Plants review their value….by "looking at financial performance".  Well….in addition to the financial picture, I conducted a major Customer Survey --- to obtain critical feedback regarding department performance…..from….. faculty and staff. (Prior to this point, there was "0" feedback being purposefully captured, and reported.)   Short version: 25-35% of faculty and staff…. had MAJOR issues with one or more day-to-day performances they experienced…..I recommended frequent feedback…from faculty and staff….in addition to follow-up of now… recognized grievances.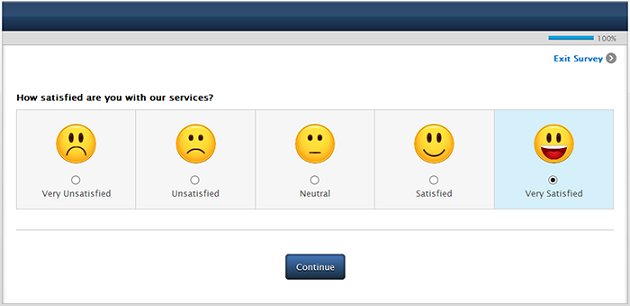 Case No. 3. At a CEO Peer Group Meeting, one participant proudly reported that his top Sales Rep was conducting Major Account Reviews. The question was asked, "Are there reports generated from those Reviews --- to Senior Management…and Department Supervisors…re. opportunities to improve, and capture additional business…?"… After a momentary silence, we heard, "No…there is no discussion or documentation being shared re. what is learned at those Major Account Reviews."  
SUMMARY:
Lack of performance feedback removes any real opportunity for "Continuous Performance Improvement".
An industry association has a planned Continuous Improvement Workshop coming up soon. I'm willing to offer that there are few …if any….sessions at that Workshop --- that focus on "Customer Performance Feedback".
Too often we forget….it's really All About Our Customers…..feedback regarding what could be improved…or better next time --- is a lot of trouble……and as long as they are still buying….something….there can't be a problem, right…..?
Wrong…!
"The purpose of a business…… is to create customers"……….Peter Drucker
Resource: "Why Satisfied Customer Leave"…….Harvard Business Review