Rare....Business Development…Education & Training…Especially From…A Graphic Communications Program
For more
By Sid Chadwick, Chadwick Consulting, Inc.
"These Databases are phenomenal…..We're sending out about a 100 Personalized Invitations every month….and because we've done our Database-driven homework….we're getting immediate results…Are you the only one instructing,  'How to use these Databases'…...?"…..….Howard Owen, CEO, Stafford Printing
INTRODUCTION:
No….we aren't…..
The University of Houston's  Digital Media Program…..under leadership from Dr. Jerry Waite, has a great "Database Case-Study Course."  Mark Hargrove….. with encouragement from Dr. Waite, has developed and taught that course --- with as many as six 32-student classes each year….!
(Dr. Waite's one complaint to me has been that "industries outside our great print industry --- are snapping-up 60% of his students."….which indicates to me the value of UH's contemporary, updated curriculum…their digital media program doesn't have well over 800 students….by accident….!)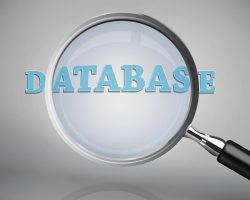 Our company does offer an Introduction to how to use these databases…. for creating business… and… for solving (increasing revenue) problems… for customers --- through three Programs:
Our 3-Day (or 5-Day) Inside Sales Rep/Project Manager Education & Training Program (this Class is offered …next week…in Winston Salem). Note: Printing Industries of the Carolinas. a.k.a. PICA --- is the only industry association that's sponsored this Program…go figure…this Program was delivered in Los Angeles two weeks ago.
A 3-Day Research Education & Training Program (again, sponsored by PICA), scheduled in Charlotte for the week of March 9th. (Again, nothing of this content/design is offered outside of PICA, that I'm aware of.)
Onsite Company-Specific Programming (usually a 5-Day Program) --- half the Business Development department each morning, and half each afternoon --- for 5 days, with Homework assignments every night for Attendees. My company is scheduled with a San Francisco client in April --- and in January this year, we delivered this 5-Day Program --- to a long-term web client, who has grown their revenues over 300% --- in last 11 years; Note: their CEO attended one of the two classes,  each day. 
Note: Our next Business Development Director's  Peer Group Meeting --- scheduled for early March --- in Des Moines, IA --- Hosted by FlatOut- Branding --- and Wayne Marshall ---has on the Agenda --- Updates --- for our Members --- on several available Databases.
SUMMARY:
The U.S. economy is so rich…. so intense ---that Databases are required to understand who…and what's available to pursue.  (Note: A few Databases offer in-depth information on the 10's of millions of business organizations --- and individuals…. they list.)
Most Program Attendees --- through Introduction and use of one of multiple Databases we Introduce --- quickly learn they have many "Target Prospects" they didn't know existed --- often….within less than 5 miles of their plant.
Critically, our great industry's Graphic Communications Business Development Programs….should be updated…and especially….. at our" academic institutions," …which tend to have "0" re. Business Development curriculum….with the University of Houston Digital Media Program …representing a rare exception.
Our Business Development leaders…..need to be using these Database Resources…..need to be teaching how to solve their target customers'  revenue development objectives, and needs…through use of these Databases.
If we can't improve our customers' financial performance…..we have no reason to exist….!
"Education is a private matter between the person and the world of knowledge and experience, and has little to do with school or college"…..Lillian Smith, "Bridges to Other People", Redbook Magazine, Sept. 1969.