Is "Increased Profitability"…Really… A Priority….?
For more
By Sid Chadwick
"Top line growth covers a multitude of sins"……Client CEO
Introduction:
You may cover–up and delay attending to that "growing list of sins" only so long…trying to get those extra revenue dollars to cover-up that slowly growing list of neglected sins.  
Such actions tend to become part of your culture….everyone participates.

There tend to be multiple "warning sign moments":
too many promise delivery deadlines…..missed, eventually making that OK,

too many last minute, impossible rush orders…forced on production,

too many overtime hours…incurred, with no remedial action plan,

too many delays in providing personnel.. needed and deserved pay increases,

too many local ordinance requirements…not taken seriously,

too many new personnel training sessions… postponed, neglected, no longer acknowledged as needed,

too many key KPI performance measurements not tracked, posted, and followed-up,

too many "security disciplines (HIPPA…?)" not followed, not updated, not understood,

too many safety training sessions and  safety audits, missed, 

too many "good health practices" sessions, missed,

too many disaster planning sessions, missed,

too few price increases, forcing improvements in quality and on-time delivery procedures, improved customer communications and commitments, omitted,

almost total neglect of proactive contact of customers, or development of "customer profiles" (i.e., documentation of what to do/not do, and for whom),

No "Periodic Business Reviews" - with top 10 customers.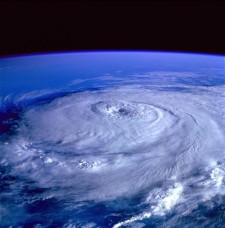 Eventually…inevitably…you are caught in a very expensive, traumatic - "perfect storm."
Summary:
Last week, talking to a premier print company in Seattle, I heard the CEO say, "It's our top 20 or so customers we have 'Planning Sessions' with – that significantly influence our profitability."
On the "other side of the ledger," two decades ago, I demanded in an executive quarterly meeting at a client - who loved to grow sales (as their profitability, slowly, decreased each year), "Who here is passionate about profitability…?"
No one answered.
Within two years of that session, that client, from results of a surprise, nearly "perfect storm" – much of its own making - experienced a forced sale.
"If you want to achieve greatness, stop asking for permission."…Anonymous