What Does Your Priority List Look Like…? You Do Have A Daily Priority List…Yes….?
For more

By Sid Chadwick, Chadwick Consulting, Inc.
"I'm sorry. A lack of planning on your part does not constitute an emergency on my part. I have a life. And you are a full grown adult…."…….Anonymous
INTRODUCTION: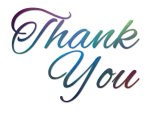 Is anyone….. receiving too many "attaboys"….?
How many "thank you notes" …..have you written this week? This month..?  (To anyone…..?)
Do your key personnel receive "thank yous" …..from you ---  every week.
How often do you make front line personnel --- "heroes" --- in front of suppliers and Customers….?
How many letters of acknowledgment have you written --- to (a) supplier Reps bosses, about the Rep's performance and "his/her going the extra mile", and (b) Buyer's bosses --- about the professional conduct of your Buyer?
Do your Sales Reps, and particularly your CSR's, and Estimators, and Receptionist --- know how much they "make THE difference" --- with Customers……and internal morale…..?
SUMMARY: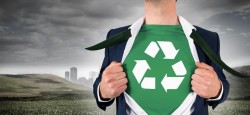 Do you seize the opportunity to make heroes --- out of Customers, Suppliers, front-line personnel……..?
Most folks are starved for acknowledgment.
What I've observed, repeatedly --- is that everyone wants to be acknowledged….so finding those opportunities --- that we need more of….to be acknowledged…..shamelessly……tends to create those events…..more often….!
Should your daily priority list include --- acknowledgment of who is contributing "extras" --- to your organization (e.g., Customer, Supplier, Front-line Employee) --- that improves what your organization is accomplishing, or needs.?
"Gratitude….. requires paying attention, and following-through……Almost no one receives too much acknowledgement……"………Anonymous