Do You Sharpen ….Your Leading Edge….?
For more
By Sid Chadwick, Chadwick Consulting, Inc.
"…Success comes ultimately from those on the leading edge…"…Call Sign Chaos,  by Secretary of Defense, General Jim Mattis
INTRODUCTION: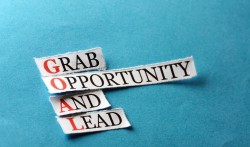 The skeletons of "The Great Recession" --- appear to.. continue to influence …our great industry's standards… for serving customers… our expectations, ….and our recognition of…"opportunities".
Over the last several months, I've experienced multiple organizations in our great industry:
--- Whose phone system directed me to "Voicemail"……with no one initially….or ultimately…. available to talk to……
--- Requests for us to "Reschedule a Program" --- because of a lack of staff to "cover"…. for the key person who wanted to attend the Program --- they'd previously requested.
--- Total lack of "Sales Literature" --- for Services --- I considered capable of providing  "Key Economic Benefits"…. to major prospects and customers.  (Don't ever believe your Buyer remembers everything from your In-person or phone discussion…or…. your Periodic Business Review !)
--- Key Managers, with "No recent Key Customer Visit Histories"….either on a "Joint Sales Call" with an Account Executive... or representing "senior management/ownership --- are just…. "out-of-touch"…..!
Have you personally checked….what your voicemail says…. what your person says….and sounds like…when a new voice calls-in (and not yours, which is recognizable)…earlier than 8:00…or after 5:00… …?
--- Lack of proper phone coverage… or even effective Voicemail….as immediately as 8 minutes --- after 5:00 --- (that's correct…. 5:08…!)  Many if not most of your customers… like you….are often working outside…. 8:00 to 5:00…. There is a preference of.. "Who gets our business…and…. it's not based on price."
--- From more than one organization, I hear, "Oh…we have good folks covering calls that come in --- after 5:00."…..Well…."maybe yes"….and "maybe no".  (I've quietly "tested" this condition, repeatedly, and more times than not, that voiced opinion, while sincere, is a fantasy.)
What "standards" do you have for… "responding to text or email or phone  messages…for covering for key customer contact people --- out for the day…or just a few hours?" (Are any of your policies --- and systems of communications…..frequently checked…?...Most are not…!)
What percentage of your Quote Requests --- successfully occur within the time frame the customer requested?...Is this being measured…and reported…? What's your "Quote Hit Ratio" --- and affect on morale…for quotes not delivered when requested...? 
SUMMARY:
Your "Leading Edge"…..is what your customers experience….Your "leading edge" … is those serving your…."customers and prospects needs…and expectations"….and their  …"sources of pain".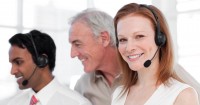 We may be able to "test" the quality of "dot reproduction"…and "color consistency"….and "spoilage"….but who's checking…"Quality of Customer Service"…."Proactive Customer Contact"…and… "Quality of Phone Service…and Phone Systems".
My bias: "No one…really."
If you are counting on your "Leading Edge"….your "Outside Sales Rep"…your Bookkeeper…your Prepress Technician…your Delivery Person…your invaluable Receptionist…..your CSR…all wearing half-a dozen hats….. to carry the company banner…to carry the company flag…How often does "the big boss emphasize…. importance of providing… more than your Customer expected…as his No. One --- Intent?"
What would your employees say… would improve what your customers experience?.........Do you ever ask them…while publicly expressing appreciation…. for the one who told  you, behind closed doors ….what was not… "Politically Correct".
We often don't know… that we needed, "A Second Chance to Perform".
Most organizations literally have…100's…. of Neglected Customers that were sold to over the last three years….but who ultimately pursued someone else as a supplier….partly…no--much… because….it was "too time consuming"… for our "Leading Edge" to ask……. "What should we do better, next time?"
"…time is the least forgiving, least recoverable factor in any competitive situation…"…. Call Sign Chaos,  by Secretary of Defense, General Jim Mattis.