Kase Printing Q&A Interview
For more

Kase Printing, based in Hudson, New Hampshire, has provided general commercial and book printing services for over 25 years. Powered by more than 50 workers, Kase is dedicated to "helping publishers, non-profits, and corporations reduce inventory and obsolescence costs." To deliver on this commitment, Kase changed its front end prepress system to increase its workflow efficiency and productivity by choosing KODAK PRINERGY Workflow alongside the KODAK INSITE Prepress Portal system.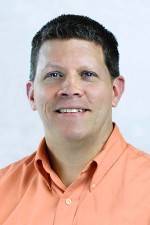 Interview by Robert McCabe, Prepress Manager, Kase Printing, Inc.
Q. What drove your decision to invest in Kodak's workflow solutions?
For Kase, we're 100% focused on making the customer experience as seamless as possible, while ensuring our prepress operators are equipped with the best technology to deliver on this promise. Since we first installed KODAK PRINERGY Workflow and the KODAK INSITE Prepress Portal system, the feedback from our clients has been overwhelmingly positive, and our operators love how it has made their day-to-day work more efficient.
Q. What are some of the improvements you have seen across your operations since you installed these Kodak solutions?
We've eliminated 50% or our hard proof requirements, which has translated into big cost and time savings, ranging from inkjet ink savings to reducing the amount of time spent proofing. For example, most of our longtime customers no longer require hard proofs. They are so confident in our color control in the press room because they can see a true rendering of the job in SmartReview. 
We can also carefully track the amount of time a prepress operator spends on specific jobs and the averages across production. This level of insight has shown us a dramatic reduction in the time it takes to produce a job from start to plate creation. With a significant decrease in the time required for prepress, we've been able to repurpose our operators to focus on even higher value jobs.
Q. What have your customers been saying about this new solution?
All our publishing customers are delighted that we have brought the KODAK INSITE Prepress Portal system onboard. It has even opened new opportunities that we were unable to compete for before the integration of the system. For example, we have found that most educational publishers prefer that their commercial printers use INSITE. They like its efficiency, and they don't want to be bothered with emails and FTP sites. We're now able to capture a larger share of that market segment.
Q. Are there any specific features of the solution that you value the most for your business?
The KODAK INSITE Prepress Portal system is a terrific tool that is helping Kase enhance how our customers work with our company. Once a client loads their content, a job ticket is created immediately, and the processing rules are automatic. That's a significant change from the past when the operator would lose precious time manually performing these functions for every job.
For repeat business where production plans are already in place, the process is as close as you can get to hands-free. A job that used to take 30-minutes can now quickly be completed in a few minutes with a quick glance to make sure everything is ready to go to plate. Moreover, with the new Insite 9.0 release, it has become even easier for our clients and new users to adopt INSITE.
Q. What are your long-term goals for your business and how does this Kodak solution fit into these plans? 
Since adopting PRINERGY and INSITE, we've added a lot of print volume across our target customers, but we see a significant opportunity to add more book publishers to our client portfolio. Most book publishers we speak with are very interested in working with printers that use INSITE because it makes their lives so much easier.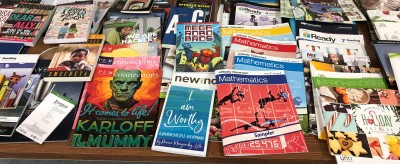 Kodak, Prinergy and Insite are trademarks of Kodak.