Kodak's PRINERGY On Demand Workflow
For more
Knowing is Security in Uncertain Times
In challenging times "I don't know" is not a great answer. "I don't know how to find out" is even worse.
New Realities
The continuing business and financial challenges during these COVID-19 times have accelerated the need for more efficient business management tools. Commercial printers are not exempt from this new reality. In response, they are aggressively evaluating and enhancing past business practices to survive, and even thrive, in these difficult times.
Thought Leadership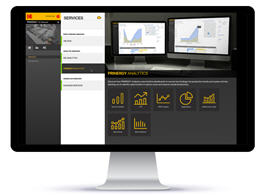 As a long-established member of the print and imaging industry, Kodak is consistently evaluating how it can assist businesses worldwide in these challenging times. Kodak's PRINERGY On Demand Workflow is but one example. PRINERGY On Demand's option-rich platform helps clients collect, manage, and utilize information to improve business decision making, decrease costs, and increase efficiency.
PRINERGY On Demand can be installed and managed onsite, in the Cloud, or a hybrid combination to best meet a company's needs. The platform connects to a variety of multi-vendor systems to build data-driven automation systems for touch and error-free operations. Connecting discrete processes into a powerful automated business intelligence resource supports the rapid, data-rich operational adjustments and business decisions required to meet the business and financial challenges of these COVID-19 times.
Why Workflow Matters
Commercial printers need to make hard decisions to meet post-COVID business challenges. Those decisions include eliminating or updating processes, reducing, or reallocating employees, deleting, adding, or upgrading services. PRINERGY can also assist in M&A decisions by providing the acquiring company verifiable data on production, workflow, equipment utilization, and maintenance overhead.
None of these are easy choices. But those choices are even more complicated for businesses without a method for collecting and analyzing business workflow information. 
Kodak's PRINERGY On Demand
Powerful Accurate data, driving error-free, maximized production
Solutions Realized = Profits Gained
 Replacing "I Think" with "I Know"
Here is an example of a print and marketing services company that analyzed their workflow to replace "I Think" with "I Know." Their "I Know" evolution began by conducting an in-depth evaluation of their operation, including:
Preprocessing requirements;

Production printers and throughput speeds, and uptime;

Post-processing and finishing systems throughput speeds, and uptime;

Material processing capabilities;

Inventory and storage requirements;

Personnel per operations department;

Equipment age and maintenance cost.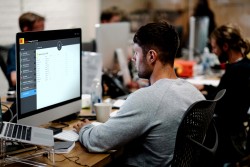 Their analysis provided a template of print and post-processing production capacity per day, per shift, per device basis. That information allowed them to determine which equipment needed to be upgraded or replaced. Equipment was identified requiring additional training and personnel were reassigned to specific areas of need. The company's analysis also provided supply chain information that was used to adjust material inventories. 
The result was increased efficiency and production capacity, decreased inventory costs, and fewer unscheduled maintenance downtimes.
The Workforce
With new COVID required safety requirements, the company reviewed its production data and determined how best to adjust operational hours to split and offset production shifts. By adjusting operating hours, time was available for intense cleaning in the production facility. Cleanliness, health checks, distancing, and masking was paramount because a single infected employee affecting others could immediately shut down production for a prolonged period.
By leveraged their PRINERGY On Demand to identify and manage employee and production needs, management was able to refocus their energy from optimizing production to maximizing revenues and profits.
Turning from Problems to Opportunities
Once the company felt they were beyond survival mode, management was able to begin considering new profitable services. The objective was to identify print and marketing services needed by companies in these COVID-19 times.
The healthcare vertical was identified as needing the company's print and marketing services to meet COVID-19 requirements. Hospitals, clinics, medical labs, doctor's offices, and pharmacies needed new flyers, brochures, postcards, labels, wall, and floor signage to keep patients, staff, suppliers, first responders, and support staff informed of best practices in hygiene, sanitation, and social distancing.
Those healthcare-related print applications were of different volumes, page sizes, and materials than the company's legacy applications. PRINERGY On Demand supplied data was analyzed to guide optimization of printer setups, pre-and post-print automation steps for the new types of printed output. Those data-guided optimizations allowed the company to efficiently and profitably support the new print applications.
Prospering in Tough Times
As competitors continued laboring with old-style "I Think" business methods, the company's sales team began contacting existing clients and prospects to share their data-driven business story and gain new business.
Current clients appreciated that their long-term supplier had evolved to meet the needs of today, and new clients were thrilled to find a supplier who could quickly and reliably guarantee quality and production turnarounds with PRINERGY On Demand supplied data.
Making challenging and significant adjustments would have been immensely more difficult without reliable data gained from the company's integrated business systems and automated workflow. Replacing "I Think" with PRINERGY On Demand supported "I Know" decision making allowed the company to grow and succeed in the toughest of times.
KODAK PRINERGY On Demand Workflow
Powerful workflow automation helps manage cost, quality, and risk. PRINERGY On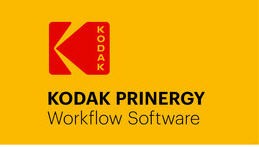 Demand Workflow can help improve productivity and profitability with modules that connect the processes and systems across the business, from client interface through production.
Automated workflow allows companies to be more efficient and effective by identifying and eliminating error-prone processes, manual steps, and bottlenecks. Also, employee skills and experiences can be analyzed to placed them in their most productive positions. Error-free processes deliver faster order-to-delivery times. And proper resource utilization increases productivity and profitability.
With its modular platform, PRINERGY On Demand allows printers to apply the components they need when they need them to access vital, decision driving business intelligence.
Let's Find Out: A Sampling of the PRINERGY On Demand Platform's Components
Customizable Rules-Based Automation (RBA) component of the PRINERGY On Demand workflow suite provides the platform for creating the structure to replace many manual steps, repetitive production events, and the business processes that traditionally governed the business. The application of even basic rules such as automated preflight and archiving has demonstrated a 10-20% increase in productivity, adding 1-2% to profit margins.
PRINERGY On Demand's Business Link option automates data exchange between PRINERGY On Demand Workflow and a wide range of MIS systems using JDF. Immediate access to production data enables automation of job setup tasks, improved inventory management, and more efficient production processes.
The Digital Press Management option features an intuitive drag-and-drop interface that makes it easy to create, submit, manage, and output jobs.
Dynamic Print Planning adds powerful automated job ganging, leading to increased systems utilization, effective resource, and materials controls.
Scenario Builder is designed to facilitate the creation of workflows from intent to output, providing users a menu-driven window to define the job specifications that produce the completed product.
To learn more about PRINERGY On Demand's profitable benefits, follow this link.