How the Kodak Service Team Maximizes Productivity
For more
Production uptime is an essential component of a customer's return on investment (ROI) analysis on technology purchases. Therefore, when it is time to invest in the most cost-effective print technology, a world-class service organization is a critical factor in a print providers' equipment selection.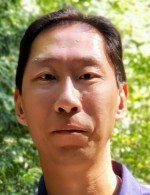 To understand how Kodak's service capability contributes to customer ROI calculations, the OutputLinks Communications Group team spoke with Frank Ong, Kodak's Worldwide Director of Service Marketing for Computer to Plate (CTP), and Processing Line Equipment (PLE).
Experienced Leader
After earning an engineering degree from the University of British Columbia, Frank was hired by Creo (acquired by Kodak in 2005) to provide remote diagnostic assistance and repair for customer problems. His subsequent promotions included product specialist, service manager, and then product management positions.
In his current role as Kodak's Director of Service Marketing, Frank works with the service directors in each geography to ensure they have the full array of service programs and support assets to provide excellent customer service. He also works with the sales teams to help them determine the various service options available to support a customer's specific business environment.
World Class Structure
The broad range of production environments using Kodak CTP and PLE systems makes a one-size-fits-all approach to service support impractical. Kodak offers a palette of support options to meet its customers' diverse needs related to factors like equipment, applications, and production volumes. The goal is to maximize uptime to enable maximum production.
A strategic component of Kodak's success in maximizing printer uptime is their data-driven analytics system. Data-driven analytics are used to analyze parts usage, consumables, and wear cycles. Those analytics assist in determining when proactive preventative maintenance visits should be scheduled at the optimum time to prevent unexpected downtimes. In addition, the data provides the details of what parts are used so sufficient inventory is available in correct quantities when needed by the customer to least impact print production.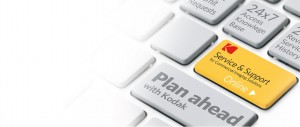 First Call
Resolving issues quickly and effectively on a first-call basis is the Kodak service team's objective. Accomplishing that task requires a highly trained support staff that use efficient and effective resolution procedures to get the system back up and running as quickly as possible.
For all service incidents, the first touchpoint is the Kodak Technical Response Center. By locating those centers in North America and Western Europe, the service organization utilizes a "follow the sun" support model. This allows customers around the world to access support experts 24-hours per day. Remote response service engineers have access to a comprehensive technical library and expert support teams for assistance in identifying and repairing reported problems.
The service team invests in the best systems, processes, and personnel to maximize remote solutions. Kodak's 45% remote response resolution rate is a testament to the effectiveness of these teams and tools.  This measure means that 1 out of 2 problems can be resolved by the remote technical teams which maximizes up-time by allowing the customer to get back to production without ever having to send a field engineer to the customer site.
In addition, as a centralized first touchpoint of contact, the remote support teams identify common issues and complex problems for feedback to the product and manufacturing teams as a continuous improvement process.
It's not how fast technicians arrive on-site that counts. It's how fast you can get equipment back into production. Kodak accelerates response times through remote analysis technology and highly trained, experienced personnel.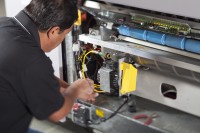 Field Response
When on-site repairs are required, Kodak is ready with skilled field engineers ready to respond quickly. Field engineers are spread out throughout the world but are located close to the customer to minimize the travel time.
Like with the remote engineers, Kodak equips field technicians with the same level of training as well as knowledge base covering, specifications, repair guides, parts inventories, and repair processes. Before arriving on-site, the technician accesses the knowledge base to do additional research on the reported issue and develop the best possible solution resolution. The goal is to maximize customer productivity by minimizing service time at the customer's facility.
Frank Ong shares, "We put a lot of effort into making sure that we equip our service teams with all the information needed to understand and diagnose the machine's function. Our service documentation repository is kept up to date with all the relevant information that includes installation and site preparation documentation, troubleshooting procedures, upgrades, and part schematics."
This combination of remote and field-based experts with the best skills, experience, and information access is the enabler to fast, effective service. Kodak's uptime-focused service is valued highly by print providers that thrive on production time maximization.
Support Models
The mission-critical nature of the products and services Kodak delivers to its customers demands much more than a single support model. Variables such as print volumes, shifts, staffing, training, and service level agreements require that customers have access to multiple service options. Kodak service programs include but are not limited to remote support, onsite support, preventative maintenance, and parts coverage.
To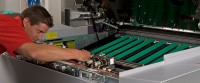 build customer confidence and empower ongoing business relationships, the sales and service teams use a consultative approach when assessing customer support needs. They consult with the customer to capture the operational and environmental characteristics of their production environment. Then based on their assessment, they propose support coverage to fit the customer's needs and budget.
Regular preventative maintenance cannot be underestimated for production equipment. For Kodak's CTP and PLE systems, the service program identifies expected life of wear and tear items to schedule proactive replacements to avoid production-robbing equipment failures. This straight-forward, disciplined approach provides a tremendous customer benefit by minimizing unplanned downtime.
Inventory Management
Parts and consumables availability also have a significant impact on system performance and uptime. In recognition of that impact, Kodak built a parts inventory management and distribution network focused on inventory availability with packaging designed for clarity and accuracy. With distribution hubs located around the world, Kodak maintains close relationships with global transportation partners to ensure parts are delivered where and when they are needed. Once again, the goal is to ensure parts are available to minimize downtime and maximize customer productivity.
Voice of The Customer
Successful service organizations maintain very close relationships with their customers via performance reviews and ongoing customer dialogs. After a support interaction, customers receive a survey to report their level of satisfaction and any desired follow-up topics or performance improvements. Continuous investment in processes, people, products, and satisfaction measurement systems enable Kodak's service professionals to provide the best-in-class customer experience with a 96% satisfaction level.
Delivering ROI
Kodak's commitment to world-class service means customers receive the high production uptimes they deserve and expect. Moreover, since production uptimes are critical to the return on investment for a company's technology purchase, Kodak service is a proven ROI maximizer.
To learn more about the Kodak Service and Support offerings Click here.