Kodak Customers Capture 13 Awards at the 2019 IPMA Conference
For more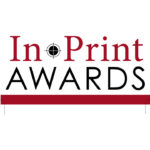 Rochester, New York, June 4, 2019 – At the annual conference for the In-Plant Printing and Mailing Association (IPMA), six Kodak customers claimed 13 awards, out of a total of 73, recognizing their exceptional print achievement across multiple categories. The In-Print Awards, co-sponsored by IPMA and In-Plant Impressions, puts a spotlight on the daily achievements of meeting stringent quality and time deadlines of in-house corporate publishing, printing and distribution.
The winning Kodak customers took home four gold, five silver, three bronze awards, and a Judges Recognition. These In-Plant printers, representing the healthcare, education and government sectors deployed a range of Kodak technologies as part of this year's award-winning projects, including the KODAK NEXPRESS and NEXFINITY Platform, KODAK SONORA Process Free Plates, KODAK TRILLIAN Plates, the KODAK MAGNUS and ACHIEVE Platesetters , and KODAK PRINERGY Workflow :
Excellus BlueCross Blue Shield –Two silver and two bronze awards for work done on a KODAK NEXPRESS
University of Oklahoma – Two gold awards for work done using KODAK NEXFINITY, MAGNUS Platesetter, SONORA Plates, and the PRINERGY Workflow Platform
State of Colorado Central Services IDS – One silver and one bronze award for work done on KODAK NEXPRESS
University of Virginia – One gold, one silver, and a Judges Recognition award for work done on KODAK NEXPRESS, SONORA Plates, and the ACHIEVE Platesetter
Vanderbilt University – One silver award for work done using KODAK Trillian Plates
The World Bank – One Gold award for work achieved on a KODAK NEXPRESS

"Kodak is proud to support the tremendous achievements that each of these In-Plant teams have accomplished as they strive every day to deliver exceptional printing services to some of the country's most respected institutions," said Kevin Barton, US&C Regional Business Director, Vice President, Print Systems Division, Kodak. "The pressures and challenges In-Plant teams face are significant. At Kodak, we continue to focus on developing innovative solutions, like our SONORA Process Free Plates and the NEXFINITY Digital Press, so that printers can keep costs down, decrease their environmental impact, while also delivering high-quality print for their customers."
For more information about the 2019 In-Print Awards and winning entries, please visit https://ipma.org/2019-in-print-awards/
Visit Kodak at the 2019 IPMA Conference at our Booth 405.