Focusing on Success – Konica Minolta and the AccurioJet KM-1
For more
Konica Minolta is reinventing production inkjet with the AccurioJet KM-1 UV Inkjet Press. Behind this revolution is a long and powerful history of Konica Minolta technologies that are being leveraged to change the commercial production print environment.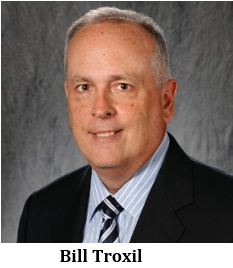 More Than Just Technology
Konica Minolta has assembled an unstoppable leadership team and given them the full support of the corporation. In a past AccurioJet article, we interviewed Bill Troxil, at Konica Minolta Business Solutions U.S.A., Inc. We continue our series with a look at the team approach Bill is taking to leverage Konica Minolta's organizational expertise across all disciplines to deliver the solutions clients need to grow their business.
"Konica Minolta is committed to be amongst the top manufacturers in the commercial and packaging printing arenas, and we are investing a substantial amount of R&D dollars to do it. We are continually investing to bring solutions for our clients to add more value to their print."
Building The Business – Technology
Bill's confidence comes from knowing just how deep Konica Minolta's expertise and experience runs. He shares how years of R&D combined with real-world market leadership in key technical components – inkjet heads, ink, and processing technologies - were brought together as foundational components that led to the revolutionary new AccurioJet KM-1 Press.
Konica Minolta has a deep inkjet history and the world's largest market share - over 40% - in piezo inkjet heads. The AccurioJet KM-1 takes full advantage of the 20 plus years of Konica Minolta R&D commitment to deliver the graphic arts quality the AccurioJet KM-1 is gaining world-wide recognition for. Konica Minolta has taken that 20-year history of inkjet head technology, ink development, and processing technologies, and put them all together into a cutting-edge new product.
Not Your Father's UV Ink
The UV ink that the KM-1 utilizes is not the same UV ink printers have traditionally experienced. Gone are the UV ink drawbacks of the past, replaced by an unconventional ink and delivery system that produces startlingly beautiful, graphic arts quality output.
Professor Frank Romano, the world-renowned authority on graphic communications, printing, publishing, electronic publishing, spoke highly of the advances in inkjet, and particularly the KM-1 in a recent interview at Cal Poly. Here are a few of his comments from that interview: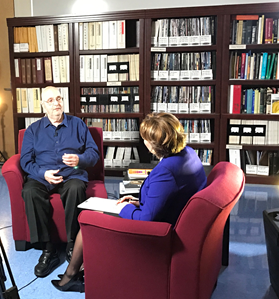 "I first saw the KM-1 as a prototype in 2012 at Drupa… by Drupa 2016 it was excellent."
"You have the larger sheet, you have the special ink, which allows you now to print on any kind of paper, or canvas, or special material and plastic…"
"The important thing is that they've reformulated the UV ink. It's not the UV ink printers think about in traditional wide format and flatbed inkjet. It's a different formulation that gives a look that's very much like offset printing."
"I think it opens unbelievable opportunities for commercial printers…I consider it in the top three machines the commercial printers should be looking at."
Building The Business – The People
Professor Romano was asked what's most important to commercial printers as they assess a potential vendor/partner. He identified two key questions they should ask them:
"Is this a company I can count on?

Are you going to support your customers to the highest level?"
Bill is happy to field those questions - after all, his team spent a significant amount of time ensuring they had the right answers.
Building an organization around a revolutionary new product required major planning, and the AccurioJet team took their roles in this very seriously. One key goal was to understand what print providers wanted from a production inkjet manufacturer/partner. Prior to the launch of the AccurioJet KM-1, Bill and his team invested their energies where they were most needed – in the field, with print service providers of all shapes and sizes.
There is a very clear "Voice of the Customer" within the Konica Minolta AccurioJet Inkjet Business.
Listening And Learning Tour
Bill's team asked serious questions and carefully listened to the answers from some of the best printing professionals in the industry. Bill's goal was to get a clear understanding of what the best manufacturers in the industry were doing well, and where they fell short. These real-world insights helped Konica Minolta to assemble the best AccurioJet team of experts.
Bill talks about that deep expertise.
"Konica Minolta has world class Business Intelligence Services and Global Client Services Organizations of engineers backed by a network of 24-hour call centers, supporting hundreds of thousands of customers today. Konica Minolta has a worldwide footprint and is a market share leader in the overall print industry. We're experts at supporting critical production environments. We've been doing so for decades, and we have the global infrastructure to support these critical production inkjet press environments."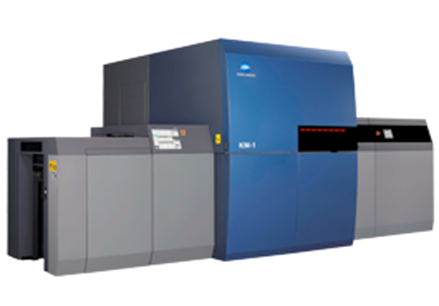 The actions that Konica Minolta is taking to ensure their customers' success with the AccurioJet KM-1 have been well received. Successful printers like Old Trail Printing and PostcardMania speak positively about the AccurioJet technology and, as importantly, the people behind it, from the client-facing sales and service personnel to the executives that drive client engagement. These leading print professionals have a deep understanding of both offset and digital technologies, and embrace the next-level opportunities the KM-1 brings to their business.
"The Future Is All About Adding Value To Print"
Bill believes in the future of Konica Minolta's inkjet business and is enthusiastic about the potential for the AccurioJet KM-1 to help printers grow their business profitability.
Prospective clients are always surprised when they see the rich graphic arts quality of their files printed for them on the AccurioJet KM-1 which is nothing like traditional inkjet quality. They notice the impressive resolution and color gamut of the AccurioJet KM-1. It's not what they would expect with inkjet.
MORE
The AccurioJet KM-1 allows print service providers to produce fully personalized 1200 x 1200 DPI, 23 x 29.5-inch sheets that compare to offset quality with no plates, no make-ready, and no waste. The large B2+ sheet size enables more pages 'up' on a sheet than any other graphic arts quality digital technology on the market. Getting more on the sheet means getting the job done faster with fewer sheets, and driving a more profitable bottom line.
The AccurioJet KM-1 Press produces the equivalent of 18,000 full-bleed 8.5x11" pages an hour - that's 300 letter size pages per minute. Since it's digital, every one of those can contain variable content. Then when printers learn of the wide array of media types and weights that they can print on without any pre-treatment, they are always intrigued.
"Before implementing the KM-1, many of our clients were printing shells on offset, storing them to be used as needed, then cutting them down to run through digital to overlay the variable components. With the KM-1, they negate all these steps and print what their client needs in one pass, when they need it. Truly just in time.
Clients are taking advantage of the KM-1's UV ink for durability with Direct Mail and other applications needing scratch resistance. Clients are adding digital light weight package printing to their capabilities with the AccurioJet KM-1's ability to print up to 24 point, as well as textured and synthetic stocks."
"Simply put, they see a wider array of substrates types and weights, better quality, and a lower cost of production all from a single press – the KM-1."
Ask Konica Minolta to print YOUR test file on the AccurioJet KM-1. Click the button below!
Helping Clients Build Their Business
Clients are most impressed by the business development opportunities the AccurioJet KM-1   provides for their revenue and margin expansion.
"We're helping them grow and expand their capabilities for their clients, and we're helping them increase the profitability of their businesses for their sustainable future. Our clients are winning jobs that they either lost before or couldn't do in the past cost effectively. They are going after new and different vertical markets and expanding their offerings with their existing clients."
Putting It All Together
A revolutionary inkjet production print technology.

Plus, a world-class global organization built on decades of research and real-world experience. Dedicated professionals focused on client success.

Plus, a dynamic, deeply talented executive bringing the opportunity to printers all around the globe.
The Konica Minolta AccurioJet KM-1 Inkjet Press team creates a vibrant profit picture for print professionals.