Uteco Group and Kodak Extend Partnership focused on Unique Packaging Solutions utilizing KODAK ULTRASTREAM Inkjet Technology
For more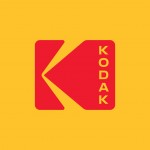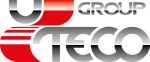 Colognola ai Colli (VR) - Italy, February 7, 2019 - Uteco Converting S.p.A. has signed an agreement with Kodak to purchase Kodak's latest inkjet printing systems featuring ULTRASTREAM Technology.  KODAK ULTRASTREAM Technology first debuted as a conceptual demonstration at drupa 2016 with development plans for availability to OEM partners in 2019. 
Kodak's proprietary ULTRASTREAM Continuous Inkjet Technology delivers 600x1800dpi with production speeds of up to 150mpm uniquely utilizing environmentally-friendly and economic water-based inks on both plastics and paper. 
Uteco first introduced SAPPHIRE EVO Solutions in June 2018 which has captured the interest of the industry for both performance and sustainability and continues to be an important part of their digital portfolio.  Uteco will be among the first equipment manufacturers to utilize KODAK ULTRASTREAM Technology to expand their high productivity digital press portfolio for flexible packaging in 2020.
Aldo Peretti, CEO of the Uteco Group, comments: "Our customers are looking for sustainably advantaged hybrid digital production solutions to enable short run versioning with compelling economics. Utilizing the combination of traditional flexo and gravure, along with digital inkjet technologies, these solutions optimize film handling, priming, post-coating and drying to deliver the performance requirements for the packaging market.  Kodak's proprietary continuous inkjet system continues to be technology of choice which delivers great quality, productivity and running cost for these industry-leading packaging solutions."
Randy Vandagriff, President Enterprise Inkjet Systems Division, Kodak, adds: "We are pleased that Uteco continues to partner with Kodak as we develop solutions for the packaging market.  The unique benefits offered by the SAPPHIRE EVO Solution will showcase how KODAK Stream Inkjet Technology is addressing the use of digital printing for flexible packaging solutions.  As we look ahead to drupa 2020 and beyond, we are excited that Uteco will be including ULTRASTREAM Technology based solutions in its product portfolio to deliver even more flexible packaging options for both converters and brands.  Uteco's proactive approach to driving change in the package printing market reflects the requirement for unique solutions around the world."
About Uteco
Uteco Group is a leading manufacturer and supplier of equipment in the field of flexible packaging that consist of flexographic,  rotogravure, coating and laminating and high-tech machines with special configurations. Established in 1985, Uteco Converting SpA has grown to become the largest Italian manufacturer of flexographic presses. Innovation has always been a key-point at Uteco Group, not only in the design and creation of leading-edge equipment, but also with the ability to tailor machines to the specific needs of converters in any corner of the world. Designers and production executives are constantly looking for new ideas and manufacturing processes to exceed customer's expectations.
About Kodak
Kodak is a technology company focused on imaging. We provide – directly and through partnerships with other innovative companies – hardware, software, consumables and services to customers in graphic arts, commercial print, publishing, packaging, entertainment and commercial films, and consumer products markets. With our world-class R&D capabilities, innovative solutions portfolio and highly trusted brand, Kodak is helping customers around the globe to sustainably grow their own businesses and enjoy their lives. For additional information on Kodak, visit us at kodak.com, follow us on Twitter @KodakPrint, or like us on Facebook at Kodak.
Kodak, Prosper and Ultrastream are trademarks of Kodak.