Kodak Aluminum Tariff Update
For more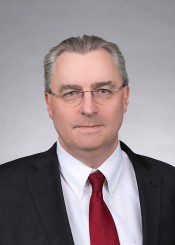 The entire Print Industry faced some significant challenges in 2018, including the escalating costs of raw materials and the impact of newly imposed tariffs.  Over the past several months, Kodak has worked very closely with key congressional representatives and trade bodies to get our exclusion requests on these tariffs processed through the US Department of Commerce.
John O'Grady, President, Print Systems Division, Kodak, said, "We're pleased to report that prior to the US Government shutdown, the Commerce department has granted exclusions for a number of our requests, and we expect all of our exclusions to be approved once the federal government reopens for business." He added; "We will continue to provide our customers with regular updates on this situation as it develops."
Kodak implemented a pass-through surcharge representing the tariff impacts for its printing plates sold in the US. Once all the exclusions are granted, Kodak will refund the surcharge back to those customers affected.