Interview with Kodak's Allan C. Brown
For more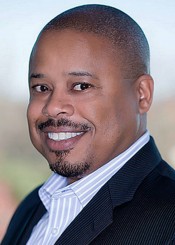 Vice President & General Manager, Unified Workflow Solutions, Kodak
What market and technology trends do you see as most important at this time, and what will be the repercussions for workflow software and complementary solutions?
Clearly, we're in the middle of a disruption in the printing marketplace. While the overall market for print is mature, there are segments like packaging enjoying sustained growth, and emerging technologies like digital printing enabling more profitable growth. Cloud is also a fast-growing player with an adoption rate that is accelerating. Through my discussions with customers, I see more and more print service providers pivoting to these growth areas for better long-term success. Often, this means complementing their offset presses with digital printing systems and adding packaging applications. Many customers have also started moving infrastructure to the cloud or are seriously considering doing so.
The good news is that these growth prospects are real. At the same time, there's a need for more flexibility and efficiency in the way printers work today. Deadlines are short, margins are under pressure. The price of paper and ink is rising dramatically, and IT infrastructure and manpower is expensive. That impacts the way print shops make investments. To stay profitable, PSPs must continue to look for solutions that optimize their workflow and throughput while managing their overall costs. The latest technologies like cloud and data analytics can be that solution. 
Most applications in a print shop generate immense amounts of data; CTP platesetters, digital printing devices, software, servers. The latest developments in data analytics and AI organize this data to deliver actionable insights and even recommendations. The era of smart manufacturing is here and businesses who adopt these technologies will enjoy a significant competitive advantage.
In the light of these trends, what should printers be particularly aware of when it comes to workflow and software solutions?
To ensure they remain competitive as the future evolves, print service providers need to build flexibility into their business model. For example, the flexibility to add and/or change capacity without incurring the cost of new workflow software (license and training) lets printers quickly adapt to new business opportunities. And they need solutions that continually evolve to address the changing nature of the market.
We believe our PRINERGY Solutions offer customers maximum value and flexibility to remain competitive because they are a future-proof investment. Our solutions support all major printing processes across commercial and packaging; offset, flexo, digital and gravure. PRINERGY Solutions also manage a very broad range of digital printing systems including HP and EFI. They are compatible with virtually all 3rd party solutions and equipment. And, most important of all, they provide customizable automation capabilities as well as access to innovative decision analytics-based tools that give users unprecedented value.
How significant is workflow automation today and which Kodak solutions are currently supporting printers' efforts to become more highly automated?
We are convinced that smart manufacturing is the future of print. With automation software, print service providers save money by optimizing material and labor resources, mitigate risk by reducing errors caused by manual intervention, and drive growth by increasing throughput and adapting their business to changing customer needs. Kodak's solutions drive value across the entire print production process from customer service management, automating multi-job ganging, to driving both analog & digital presses with the same workflow.
But to tackle today's challenges, like rising ink and paper costs and shorter job runs, software solution providers must think differently. We have. We believe that businesses can benefit tremendously from data analytics to drive growth and competitiveness while providing better service to their customers. This is why our latest Decision Analytics enabled solutions help printers realize unprecedented sources of value and cost savings.
What is Decision Analytics, which of your solutions is it used for and what are the benefits for print service providers?
We shared our vision for analytics and cloud-based services for the first time at drupa 2016 and since then, it has become a meaningful set of solutions. Our approach leverages the latest developments in cloud computing and big data management to provide solutions that redefine operational efficiencies and drive step change growth for our customers.
We see PRINERGY Decision Analytics (PRINERGY DA) changing the way print service providers view their business by transforming their company's data into actionable insights for better decision making. DA is also a powerful tool to automate the concept of continuous improvement – the more jobs processed, the more our DA-enabled solutions learn, analyze and reinforce the most efficient and cost-effective patterns.
For example, our Decision Analytics System Dashboards identify bottlenecks and measure improvements to a printer's workflow after configuration changes. This is a very useful tool to optimize the prepress workflow and maximize investments.
Another good example of the value of decision analytics is our new Ink and Plate Usage service that helps printers tackle the rising cost of consumables. It automates and makes far more accurate the time-consuming task of ink usage calculations leading to better job estimating, dramatically improved inventory management and reduction in costly ink disposal.
Lastly, Dynamic Print Planning. This service provides ultimate flexibility and speed in multi-job production planning increasing throughput and minimizing consumable costs. By leveraging the computing power of Prinergy Cloud, it creates optimized production plans that factor in 10+ attributes like due date, plate type, substrate, and color. It also enables real time planning changes because it creates plans in seconds thanks to the flexible computing power and AI-based proprietary algorithms which are available in the cloud.
But with new tools also comes the need to think and work differently and this is where utilizing KODAK Professional Services is an efficient way to kick-start the introduction of these new tools and processes. The faster the adoption, the sooner the returns.   
Why would you advise printers to always work with the latest versions of your workflow solutions?
We value our partnership with customers and are committed to supporting their long-term success. An important part of this commitment is providing new solutions that increase a print service provider's flexibility to address new challenges in the market. With the latest version, which is easily obtainable on a service plan, a print service provider can take advantage of these capabilities to remain competitive. For example, the latest PRINERGY Workflow software release makes it easier and more profitable to operate a combined digital and conventional print environment. It provides a single workflow that drives both digital and conventional printing presses eliminating the inefficiency created with running two separate workflows. As PRINERGY continues to expand digital device connectivity, a printer can benefit from the new and enhanced features as soon as they become available without investing in new software. Workflow solutions are mission critical tools for PSPs and using the most up-to-date software and knowing that vendor support is just a call away provides the peace of mind required to run a business with confidence.
As the inventor of workflow software and a proven innovator, we are dedicated to continuing our investments in new features and solutions like our game-changing PRINERGY Cloud services that will help printers grow their business profitably into the future.
TM: Kodak, Prinergy