Memjet Appoints Oscar Ibarra as Director of Global Marketing Communications
For more
Seasoned global marketing professional will drive communications strategy for the leading provider of digital printing technology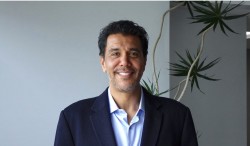 SAN DIEGO — August 6, 2019 — Memjet (Memjet.com) announces the appointment of Oscar Ibarra as the company's global marketing communications director. Ibarra will lead all facets of Memjet's marketing communications strategy to enhance demand and build equity for the company's technologies and its OEM partners printing solutions.
Ibarra will be responsible for leading a global marketing and social media strategy that encompasses both consumer-facing communications and B2B corporate initiatives. This will involve providing leadership, coordination and oversight of Memjet's overall marketing activities and policies, including creative and content production, lead generation, branding efforts and marketing alliances.
"Throughout his career, Oscar has helped a variety of consumer brands across diverse industries establish and expand their sales and marketing performance, says Kevin Shimamoto, chief marketing officer at Memjet. "His broad marketing background includes leading a marketing agency and holding leadership roles in the printing industry. As we look to grow our brand and technology platform equities, and connect with OEMs and brands in new ways, Oscar's experience, focus and energy will play and key role in driving our success.
Ibarra says, "I'm excited to join a growing company with such robust printing technology platforms that play an important role in enabling the transformation of the way brands communicate through printing to the customers. Our opportunity to engage OEMs and their consumers in new and innovative ways is limitless, particularly considering the entrepreneurial culture at Memjet. I'm eager to work with the global teams and to leverage my experience to help grow the business and make Memjet one of the most innovative organizations in the world."
Marketing Leadership
Ibarra joins Memjet from Movida24, a strategic marketing service agency where he served as chief client services and strategy officer since 2016. In this role, he established programs that advanced the sales reach and marketing efforts of several client's brands. During his tenure with Movida24, he was also vice president of business development at Kilburn Media; a world leading film, television, production and live events entertainment company where he implemented and oversaw business strategic efforts aimed at generating revenue growth and penetration into new markets and live events.
Ibarra possesses diverse experience with interactive agencies, consultancies and corporations. Prior to Movida24, Ibarra was Executive Vice President at Citizen Systems, a leading global manufacturer of high-quality label, barcode, portable, point-of-sale and photographic printing solutions and digital healthcare products. Simultaneously, he led his own multicultural marketing agency called BTL Network.  
Prior to that, he held several roles including president of the Samsung mini-printer business (Bixolon), and senior business strategy lead and global strategic alliance manager for Hewlett Packard's OEM Printing Organization.  
Earlier in his career, Ibarra worked for Nissan Motor Corporation, where as a marketing associate he was the liaison with the advertising agency TBWA Chiat Day and managed several key sales marketing promotions and events plus direct marketing initiatives.
Ibarra earned his bachelors' degree in business-economics from University of California, Los Angeles (U.C.L.A.) and his masters' degree in marketing and finance from Kellogg Graduate School of Management at Northwestern University. 
About Memjet
We approach the world of print from our partners' perspectives: the challenges they face, the barriers they must overcome, and the contributions they make to the markets they serve. By thoughtfully combining innovation and imagination, Memjet produces exceptional printing technologies that enable OEMs to explore new opportunities, grow their businesses, and go to market faster.
Most printhead manufacturers provide you with the printhead and leave sub-system development to the OEM partner. Memjet takes a different approach. We design and develop modular printing technologies that combine printheads, inks, data paths, and modules. Providing this complete sub-system creates peak printhead performance and enables OEM partners to easily integrate Memjet technology into their custom-built printing solutions, and swiftly deliver on their business plans. 
Memjet maintains its corporate office in San Diego and has offices in Dublin, Sydney, Taipei, Singapore and Boise, Idaho. The company is privately held. For more information, please visit www.memjet.com. Follow Memjet on LinkedIn and Twitter @memjet.